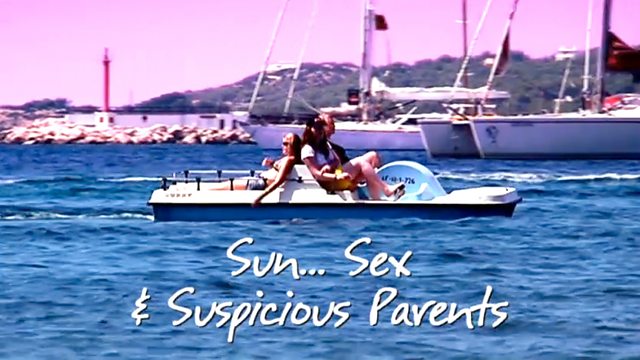 Two 20-somethings head to the Thai island of Koh Samui, home of the famous Full Moon parties, where thousands of Brits flock to party all night and drink copious buckets of booze.
Indecisive 22-year-old Agi lives in Essex with her Mum. Having previously dropped out of three university degrees she is about to start her fourth and is feeling the pressure. Agi's family don't drink and her mother is convinced that neither does Agi. Despite what Mum thinks, Agi and her friends Aisha and Moiria are heading to Thailand to party.
21-year-old graphic design student Billy lives in a student house in Bristol. His proud Mum thinks that he can do no wrong, but then she knows nothing about his social life. Billy loves going out and his idea of a great night is ignoring his limits and not remembering anything the next day. Going with him to Thailand are bad influences and best mates Jay and Ali. Billy refuses to accept his Mum's friend requests on Facebook, so she takes matters into her own hands and follows him to Thailand.
The kids are heading out for what they think is a week of freedom, but not far behind them are their parents who'll be watching all their antics.
After a 17-hour journey the boys are thirsty for beer and Billy is trying to prove he can keep up with the other boys. The girls begin in a more civilised manner with Thai massages, but quickly hit the mojitos and start to out-party the boys. Agi is keen to let her hair down, but arguments erupt when one of the girls meets a boy.
As the holiday progresses Billy's Mum watches with blushes as the boys talk about their sex lives and attend wet t-shirt competitions, but how will the kids react when they are confronted with the fact that their parents have been there all along?
Last on
Credits
| Role | Contributor |
| --- | --- |
| Executive Producer | Jo Scarratt-Jones |
| Series Producer | Blake McGrow |