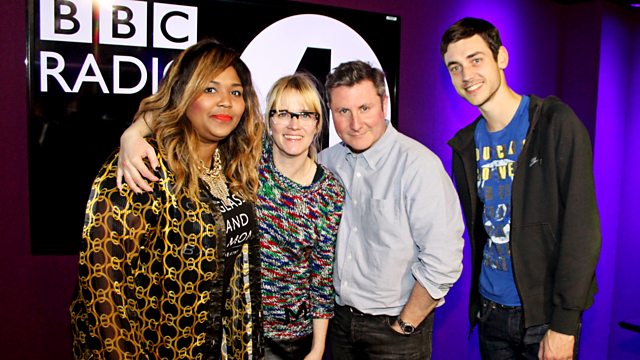 Lizzo, SBTV and BIG BOSS BEN with Edith Bowman
Edith is joined by rapper Lizzo, Liam Tootill, director of SBTV and the controller of Radio 1 and 1Xtra, Big Boss Ben Cooper, who answers YOUR Access All Areas questions.
Tracks reviewed include Beyonce's 'Partition', a collaboration between Redlight and Raekwon and a Swedish boyband called The Fooo, who's song 'King Of The Radio' includes a mention of Zane Lowe.
Plus, it was up to YOU how next week's Review Show sounds.
Last on