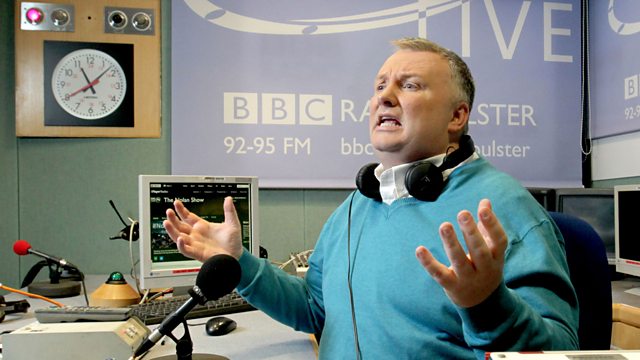 Anna Lo, Sammy Wilson & Stewart Dickson, latest housing market figures and euthanasia for terminally ill children in Belgium
"Soul destroying." Stewart Dickson MLA on reporting the abuse Anna Lo faced on social media following her call for removal of flags & paramilitary murals at the Giro D'italia
"Offensive, foul and degrading" - Anna Lo has faced racist abuse on social media and in person
"Police are turning a blind eye to collection of protection money because of political interference," says Anna.
Sammy Wilson accuses Stewart Dickson of 'twisting' his words in heated debate on flags at Giro d'Italia
Callers William, Peter, Wesley & Rosemary react to proposed removal of flags & paramilitary murals
Belgian law change allows euthanasia for terminally ill children. Should we ever help people to die?
BBC NI economics editor John Campbell discusses latest housing market figures
Last on