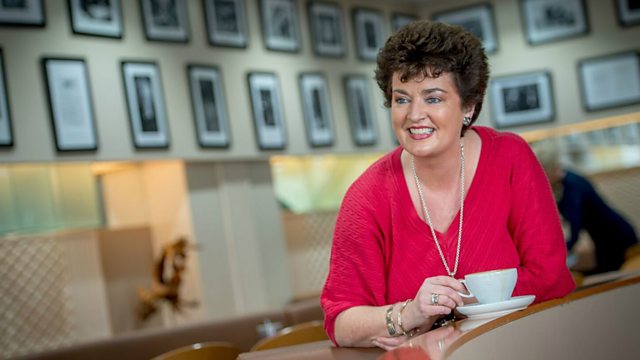 15/02/2014
Anne Marie McAleese with the people, places and stories that make Northern Ireland unique.
Last on
Carrickfergus Castle Excavations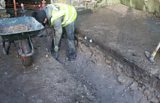 County Antrim is our first stop at the medieval town of Carrickfergus, famous for the castle that John de Courcy built 800 years ago. Carrickfergus Castle is about to throw up more secrets from the past, because the archaeologists have been let loose on it. Leading the three week dig is Excavation Director from Queens, Ruairi O'Baoill with Dr John O'Keeffe of the Northern Ireland Environment Agency.
Reflections of Cappagh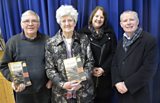 Conor McKay meets Vincent Brogan in his home place of Cappagh near the Gortin Glen.  The local historical society is celebrating their new publication 'Reflections of Cappagh' which celebrates the traditions of years gone by. 
The Rock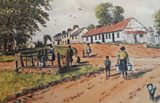 Hawthorns, midnight revels, fairies, songs, legends in the parish of Desertcreat at the townland of Rock in County Tyrone, just some of the things that a local woman from that place was writing about well over a hundred years ago.  A new book, the Dear Green Country celebrates the selected writings of Ellen Beck.  Editors Ellen Doris and George Watson join us from the Omagh Studio.
Mizen to Malin 2014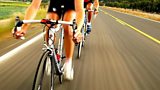 Two teachers from The High School Ballynahinch are training around the clock in anticipation of their cycling challenge at Easter.  Paul Marks and Richard Mottram are attempting to cycle some 430 miles from Mizen Head in Co. Cork to Malin Head in Co. Donegal in a record time of under 30 hours! They are doing so in aid of the Mourne Mountain Rescue Service.
Spitfire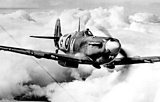 The Ulster Aviation Society have bought a replica spitfire classic WW2 plane to add to their collection.  Chairman Ray Burrows is in studio.
Margaret Gallagher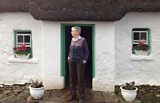 The one and only Margaret Gallagher of Mullylusty cottage and friend of YPAM shows us around the outside of her Fermanagh dwelling.
Boatbuilding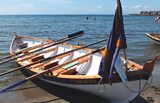 St Ayle Skiffs are the latest fashion in Strangford Lough as part of a Strangford Lough and Lecale Partnership Scheme with the PSNI to get Co. Down communities together to build boats with the intention of racing them come summer time. Trainee boatbuilder, Ann Fee from Killyeagh can vouch for that and she's in studio along with Isobel Hood from the SLLP.