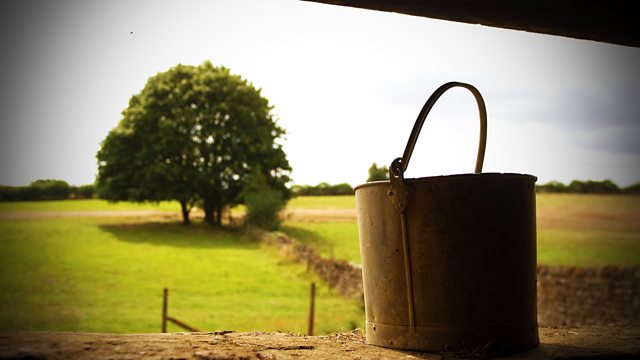 20/02/2014
Ruth and David comment on how well the refugee sheep from Worcestershire are settling in. Ruth pushes David to make a decision about Jill moving in with them. She appreciates David's reluctance agreeing there were a few awkward moments the last time she lived with them but he eventually agrees.
Ruth helps Kenton with some laundry and in return he agrees to help tidy Jill's garden.
Jill and Ruth make Kenton see sense and he decides buying Jolene some flowers would be a move to the road of forgiveness.
Later Ruth explains to Jill how they would really appreciate it if she would come and stay with them for a while to help out through their busy period. Jill is delighted and goes to pack.
At the auction David and Tony agree how awful it must be to have your farm turn into a lake.
Tony misses out on the Herefords but that's fine, as some suckler cows have caught his eye. David isn't sure but Tony's convinced he's ready for a new challenge. Tony has sourced a herd of organic Aberdeen Angus crosses in Hopwood Under Hill that he can view later. An excited Tony makes his way to see them accompanied by a cautious David asking if Tony is absolutely sure about this.
Last on