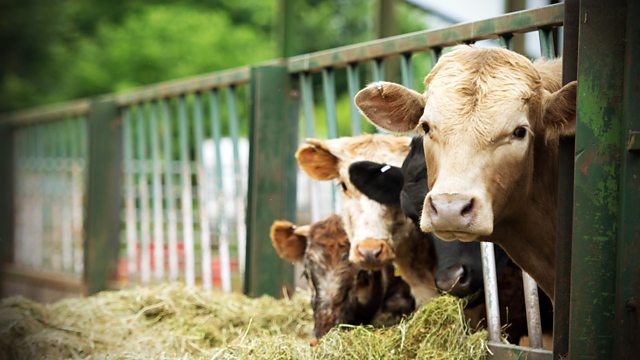 19/02/2014
Isobel, the wedding dress designer, appreciates that Kirsty would like to consider some cheaper dresses but insists she try her design again as Kirsty looked amazing in it. Isobel offers to do the dress for £2450, and Kirsty puts down a deposit.
Pat, Tony, David and Ruth are off to help their flooded colleagues in Worcestershire. They're bringing back a trailer full of ewes and lambs, to keep them safe at Brookfield until Sue, the farmer, can get her land fit for use again. As they make the journey past the flooded fields, Pat and Ruth agree it must be awful to be in her situation, felling like the place has been violated. Ruth compares it to the havoc left after a burglary, and tells Pat that Jill still isn't sleeping properly. Back at Brookfield, they acknowledge that what they've done isn't much in the grand scheme of things. They just hope they've made a difference.
Kenton is trying to be optimistic about the damage to the pub. When Jolene discovers Kenton is to blame for not clearing the drains she is furious. Kenton feels her reaction is a bit OTT. In her anger Jolene bans him from sleeping in the bedroom, suggesting he try Fallon's bed or the sofa.
Last on