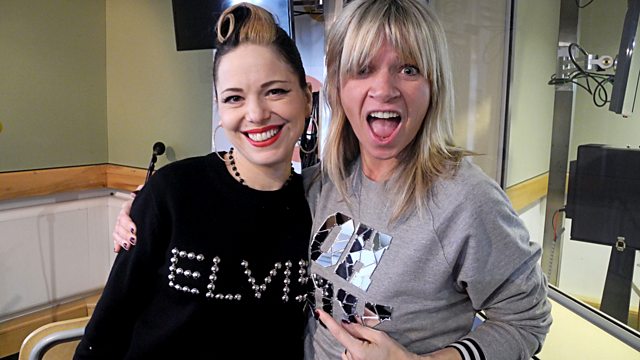 Zoe Ball sits in and is joined by Imelda May, Colin Farrell and Jessica Brown Findlay
Zoe sits in for Chris with Imelda May, Colin Farrell and Jessica Brown Findlay. There is further puppet-based nostalgia and Moira Stuart reveals which member of the Breakfast Team has written the best 500 WORDS story!
Last on
Pause for Thought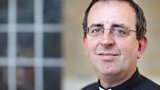 From Rev'd Richard Coles, cleric and broadcaster:
"If your child asks for bread," Jesus says to the crowds at the sermon on the mount, "who will give a stone?" Who, indeed?
The government, say the bishops of the Church of England, calling for a change in welfare reform in a country where so many struggle to eat and make ends meet.
The bishops, said many, after their statement last week on gay marriage and civil partnerships. The latter are now just about OK, although no service of blessing may be held to celebrate them, the former are not really OK, and certainly not to be entered into by clergy. Rather a stony response. Looks like that hat's going back to the shop.
Now, it is no surprise that the Church should be out of step with the secular world. Its commitment to Jesus Christ makes ignoring the plea of the poor very difficult; after two thousand years of thinking homosexuality a sin, rather than a mere variation of the theme of being human, change is not easy. And in some places of the world, where the church has been most active in feeding the poor, gay people are attacked and even killed. Bishops rightly remind us that this is no way to treat those made in the image of God.
I too am made in the image of God, sometimes difficult to see it, but I am. And I am in a civil partnership with another priest, a blessing on both of us, even if it not officially recognised. What do I think?
Well, I understand the Church's reservations about gay marriage, and (honestly) share some of them, but I have come to believe that it is better to be uncomfortable for being more generous than we want to be, than uncomfortable for being meaner than we need to be.
Because in a world where people go hungry, who hands out stones if asked for bread?   
Today's Most Popular Tracks
Most added tracks from this show