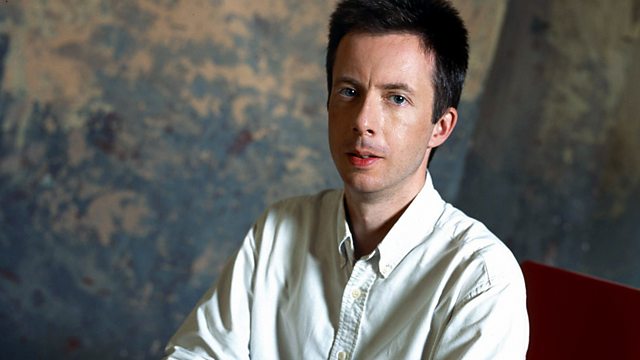 17/02/2014
From the BBC Proms 2012 Michael Tippett's Oratorio A Child of Our Time, a powerful plea for world peace and reconciliation. And Mozart from Alfred Brendel. Presented by John Shea.
12:31 AM
Tippett, Michael [1905-1998]
A Child of our Time (oratorio)
Sally Matthews (Soprano), Sarah Connolly (mezzo soprano), Paul Groves (tenor), Jubilant Sykes (baritone), BBC Proms Youth Choir, Simon Halsey (chorus master), BBC Symphony Orchestra,
David Robertson (conductor)
1:39 AM
Barber, Samuel [1910-1981]
Adagio for Strings (Op.11)
BBC Symphony Orchestra, David Robertson (conductor)
1:48 AM
Tippett, Michael (1905-1998)
Dance, clarion air ? madrigal for 5-part chorus;
BBC Singers, Bo Holten (conductor)
1:52 AM
Finzi, Gerald (1901-1956)
White-flowering days for chorus (Op.37);
BBC Singers, Stephen Layton (conductor)
1:56 AM
Ireland, John [1879-1962]
The Hills for 4-part chorus
BBC Singers, James Morgan (conductor)
1:58 AM
Vaughan Williams, Ralph [1872-1958]
Silence and music - madrigal for chorus
BBC Singers, Stephen Layton (conductor)
2:04 AM
Britten, Benjamin (1913-1976)
Symphonic Suite from the Opera 'Gloriana'
Peter Pears (tenor), SWF Symphony Orchestra, Benjamin Britten (conductor)
2:31 AM
Mozart, Wolfgang Amadeus [1756-1791]
Concerto for piano and orchestra no. 24 (K.491) in C minor;
Alfred Brendel (piano), Royal Concertgebouw Orchestra, Bernard Haitink (conductor)
3:02 AM
Dvorak, Antonin [1841-1904]
Overture Domov muj (Op.62)
Slovak Radio Symphony Orchestra in Bratislava, Marián Vach (conductor)
3:14 AM
Benjamin, Arthur (1893-1960)
North American square dance - suite for orchestra
Symphony Nova Scotia, Georg Tintner (conductor)
3:26 AM
Brahms, Johannes (1833-1897)
Schicksalslied for chorus and orchestra (Op.54)
Slovenian Radio and Television Symphony Orchestra and Chamber Choir, Marko Munih (conductor)
3:42 AM
Merula, Tarquino [1594/5-1665]
Ciaccona for 2 Violins and basso continuo (Op.12)
Il Giardino Armonico
3:46 AM
Smetana, Bedrich (1824-1884)
The Bartered Bride ? overture
BBC Concert Orchestra, Barry Wordsworth (conductor)
3:53 AM
Handel, Georg Frideric [1685-1759]
Concerto grosso (HWV. 322) in A minor Op.6'4
Accademia Bizantina, Stefano Montanari (violin and leader)
4:06 AM
Schumann, Robert (1810-1856)
Arabesque in C major (Op.18)
Angela Cheng (piano)
4:13 AM
Stenhammar, Wilhelm (1871-1927)
Vårnatt (Spring Night)
Swedish Radio Choir, Swedish Radio Symphony Orchestra, Stefan Sköld (conductor)
4:22 AM
Ravel, Maurice [1875-1937]
Alborada del gracioso ? from the suite 'Miroirs' (1905)
BBC Philharmonic, Juanjo Mena (conductor)
4:31 AM
Halvorsen, Johan (1864-1935)
Norwegian Rhapsody No 1
Norwegian Radio Orchestra, Ingar Bergby (conductor)
4:43 AM
Grieg, Edvard (Hagerup) (1843-1907)
Lyric pieces - book 5 for piano (Op.54): Nos 2, 4, 3 ?
No.2; Gangar; No.4; Notturno; No.3 Troldtog
Sveinung Bjelland (piano)
4:55 AM
Nielsen, Carl (1865-1931)
Serenata in vano for clarinet, horn, bassoon, cello and double bass (FS.68)
Kari Krikku (clarinet), Jonathan Williams (horn), Per Hannisdahl (bassoon), Øystein Sonstad (cello), Katrine Øigaard (double bass)
5:03 AM
Haydn, Joseph (1732-1809)
Symphony No.94 in G major, 'Surprise'
Bergen Philharmonic Orchestra, Philippe Entremont (conductor)
5:26 AM
Corelli, Arcangelo [1653-1713]
Trio sonata in F major Op.3'1
Concerto Copenhagen, Alfredo Bernardini (director)
5:33 AM
Regnart, Jacob (c.1540-1599)
Litania Deiparae Virginis Mariae
Currende, Erik van Nevel (conductor)
5:46 AM
Bach, Johann Sebastian [1685-1750]
Toccata in C minor BWV.911 for keyboard
Evgeni Koroliov (piano)
5:57 AM
Boccherini, Luigi (1743-1805)
Cello Concerto no.6 in D major (G.479)
Mstislav Rostropovich (cello), Rotterdam Philharmonic Orchestra, James Conlon (conductor)
6:14 AM
Mozart, Wolfgang Amadeus (1756-1791)
Divertimento (K.138) in F major
Brussels Chamber Orchestra
6:25 AM
Vilec, Michal [1902-1979]
Na rozhl'adni (z cyklu 'Letné zápisky') (On the Watchtower (from the cycle 'Summer Pictures') )
Ivica Gabrisova -Encingerova (flute) (unamed pianist).
Last on