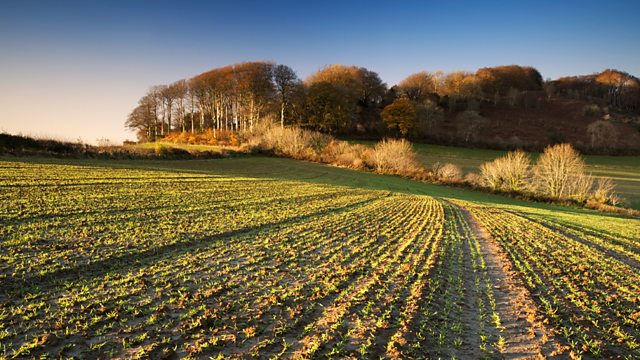 Poaching, Floods and Planning
Police and the RSPCA say they have evidence that organised gangs have been using dogs for illegal hunting across the South West of England. Several men have been arrested and more than a dozen dogs seized in a series of anti-poaching raids. Scott Bingham from the BBC Inside Out South West team has been given "behind the scenes" access to the investigation.
Experts say it could take over a year for some flood-stricken farmland to return to productivity again as thousands of acres continue to sit under water across many parts of the UK. Agronomist Stuart Fripp tells Farming Today that the weight of the water on the land is squeezing the oxygen out of the soil.
And the Government wants to see nearly a quarter of a million new homes built each year by 2016. All of this week on Farming Today we'll be looking at what a building boom could mean for rural Britain. The Country Land and Business Association are calling for more affordable housing in the countryside. This morning on Farming Today their President goes head to head on this matter with the Chief Executive of the Campaign to Protect Rural England.
Presented by Sybil Ruscoe and produced by Lucy Bickerton.
Last on