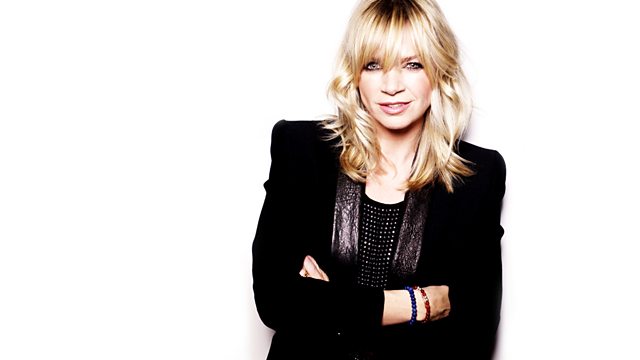 Zoe Ball sits in and chats to Mark Radcliffe and Mr Onion!
Zoe Ball continues her week sitting in for Mr Evans and catches up with another favourite from children's TV.
This morning's retro guest is Mr Onion, one of the leprechaun duo Sage & Onion (and Zoe's old friend from Alive & Kicking!)
We wake up Mark Radcliffe to hear how the folkies party hardest, following last night's Radio 2 awards bash, and we enjoy your six word reviews of the BRITS.
Plus, there's milk and cake to accompany Zoe, Dan and Jools' 500 WORDS stories!
Last on
Pause for Thought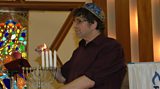 From Rabbi Pete Tobias of the Liberal Synagogue, Elstree:
If you're here, Zoe, it must be half-term. I kind of know that because I've not had any invitations to talk to year 5 children about Judaism this week, which happens when R.E. turns up in the National Curriculum.
When I was in year 5 (or third year Juniors as we called it in my day) I asked many questions. It was the ones to my rabbi that got me into the most trouble. He would tell us bible stories and I would infuriate him by saying that I didn't really believe a story like the six day creation or the plagues of the Exodus. Eventually he said to me 'If you don't believe those stories are true, then you're not really Jewish!'
I won't bore you with the story of how I got from there to being a Liberal rabbi. But when I talk to children I make sure to explain my attitude to the bible. On a recent visit one child asked how I could be a rabbi if I didn't believe everything in the bible was true.
My reply went something like this. 'For me, true religion isn't about believing that ancient stories and rules are absolutely true. It's about recognising that those stories were the result of people thousands of years ago trying to make sense of their world as they saw it, and the rules they made reflected that. Of course I explain that the bible operates on several levels: there's poetry, stories to inspire us and some wonderful moral teachings that are not limited to the biblical world, but can still apply to ours. Nevertheless, we understand more about our world, so we know some of their ideas just weren't right. But that's not the important bit. The important bit is to work out what were the questions they asked about their world that gave them those answers – and ask those same questions about ours.'
Or, as the Liberal Jewish prayerbook puts it: Religion is '…the questions we ask and the answers we receive when we try to understand what God requires of us.' Not an easy lesson to teach. But I think it's one that children – and maybe even grown-ups - can understand.
Today's Most Popular Tracks
Most added tracks from this show