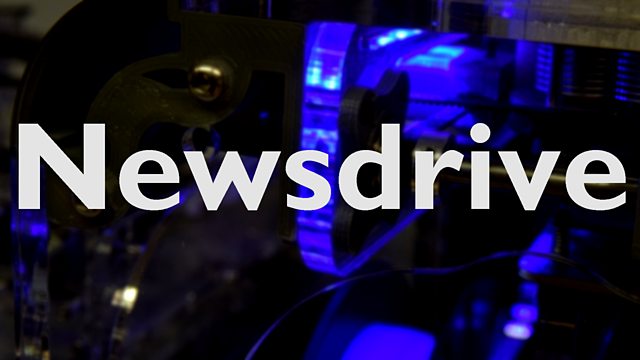 24/02/2014
Bill Whiteford presents two hours of news and sport. Today...
It's all happening in the Nort East today. First the UK and Scottish Cabinets have been meeting five miles apart in Aberdeenshire, and the UK government has announced a multi-million pound funding package to help with design costs for a planned carbon capture and storage plant at Peterhead. Meanwhile Sir Ian Wood has outlined plans to revamp the oil and gas industry. Could his plans bring in an extra £200 million a year.
Bill brings you full analysis of the politics and the economics of today's events.
What next for Ukraine as the new government issues an arrest warrant for the country's former president?
Order! Order! Has Parliamentary language changed much over the last 200 years?
And as Robbie Williams anticipates his fortieth birthday, he says he doesn't care if he's not cool anymore. So when's cool no longer cool?
Last on