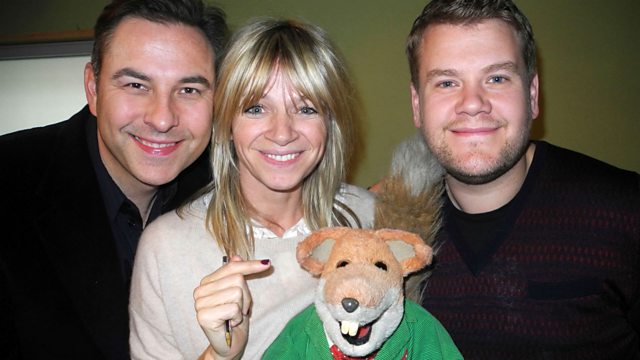 Zoe Ball meets James Corden, David Walliams and Basil Brush!
James Corden is here ahead of the BRIT Awards, David Walliams talks 500 WORDS deadlines and Basil Brush takes us back in TV time!
Last on
Pause For Thought: Leslie Griffiths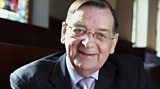 From Leslie Griffiths, Methodist Minister:
Steve McQueen's film "Twelve Years a Slave" is a BAFTA winner. Brilliant! It's so brave and honest. It deals with painful experience but remains a good story. Chiwetel Ejiofor, Michael Fassbender and Lupita Nyong'o and so many others inject a film that looks unflinchingly at slavery with huge doses of their own humanity. And that's the secret. This is not an on-screen sermon. Nor a documentary. Nor simply social commentary. It goes well beyond all that. It's the story of a man who's free and black, a very hard combination to pull off in Pre-Civil War America. He was tricked into slavery, separated from his loved ones, subjected to humiliation and torture, treated as a piece of property. It's all so gruesome and yet it's gripping, deeply affecting, and triumphant. It left me with some painful questions.
How could Christian people, people who said their prayers, read their Bibles, went to church, do such things to their fellow men and women? If I felt that my Christian faith required (or even permitted) me to treat others like that, I swear I'd give it up right now, I'd tear up any holy book that told me I could or should behave in that way.
At one point in the film, whilst a group of kidnapped men and women were being shipped down to the plantations, one of them gritted his teeth and urged the others to be brave. "We've got to survive," he said. To which Chiwetel Ejiofor replied, "I don't want to survive. I want to live."
And there's the rub. One of the promises of Jesus came to my mind. "I'm here," he said, "because I want people to have life, abundant life, life that raises the soul to the very gates of heaven." That's more like it.
Survival is one thing. But life, deep-down soul-invigorating life, is what I want. And I want it for everyone regardless of colour and untainted by false ideas.
Today's Most Popular Tracks
Most added tracks from this show