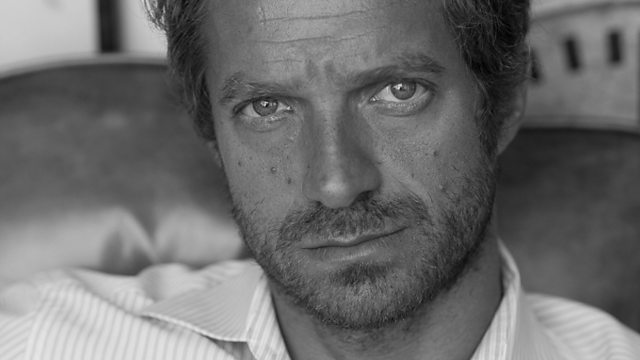 17/02/2014
The much-loved Penguin Cafe Orchestra was the brainchild of one man's fantastical musical imagination. His son Arthur Jeffes explains how he's keeping the dream alive with new album 'The Red Book'.
Multi-million copy and best-selling author of 'Child 44' Tom Rob Smith joins drops by to talk about his Scandinavian crime thriller 'The Farm'.
One half of 'The Two Roberts', Scottish artist Robert Colquhoun is being honoured by his home town of Kilmarnock with an exhibition of his life's works at the Dick Institute to celebrate the 100th anniversary since his birth. Art writers Jan Patience and Moira Jeffrey discuss his significance.
Plus 'Private Lives' just opened at the Lyceum Theatre in Edinburgh. The Noel Coward play follows the difficult relationship of divorced couple Elyot and Amanda, who, while honeymooning with their new spouses, discover that they are staying in adjacent rooms at the same hotel in the South of France. Janice is joined by director Martin Duncan and two of the cast - Kirsty Besterman and John Hopkins who play Amenda and Elyot.
And we reflect on the debate which took place at the Glasgow Short Film Festival this weekend about what an independent Scotland might mean for the Scottish Film Industry with David Archibald, Sergio Casci and Belle Doyle.
Last on