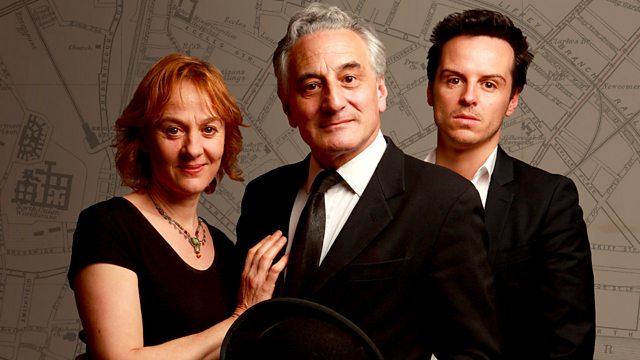 16th June 1904: Stephen explains his theory of Hamlet, then Bloom argues with the bigoted 'Citizen'. With Henry Goodman and Andrew Scott.
2pm: Stephen tries to get commissioned for an article at the National Library, while Leopold Bloom takes lunch at the Ormond Hotel and listens to Simon Dedalus and Benjamin Dollard sing at the piano.
Mid-afternoon: Hugh 'Blazes' Boylan is on his way to his adulterous assignation with Molly Bloom in Eccles Street.
5pm: Bloom gets into an argument with the 'Citizen' which climaxes in mock-heroic battle. Bloom makes a dignified retreat and his opponent flings a biscuit tin after him.
This episode is narrated by an anonymous crony of the 'Citizen', an anti-semitic Nationalist bigot. Repulsive as he is, he provides an opportunity for Bloom to show his true heroism by arguing against prejudice and preaching a doctrine of love and understanding.
Dramatised by Robin Brooks.
Last on