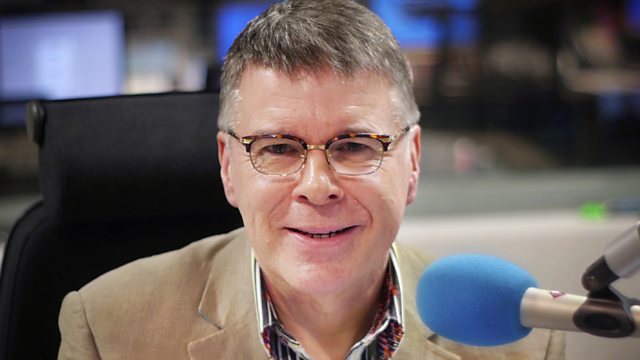 Còmhla ri Iain Mac'ille Mhìcheil
Dà uair a thìde de cheòl is còmhradh math beòthail cuide ri Iain Mac 'ille Mhìcheil, a' craoladh beò à stiùdio ann an Glaschu. Bìth Iain a' cur fàilt' an t-seachdain-sa air Kyle Carey, bana-sheinneadair is sgrìobhaiche òrain à New Hampshire anns na Stàitean. Chuir Kyle seachad mòran de h-òige ann an Alaska. B'ann ann an Quebec a chual' i Gàidhlig 'son a' cheud uair, agus dh'ionnsaich ì a' chànan ann an Sabhal Mòr Ostaig. Tha Kyle ag obair anns na riochdan ciùil folk, Americana, agus Gàidhlig. Nochd a' cheud chlàr aice, Monongah, ann an 2011. Tha dùil ri clàr ùr bho Khyle as t-Earrach am bliadhna.
Cluinnear na roghainnean cìuil pearsanta aice, a bharrachd air a cuid seanchais. Mar is àbhaist cuideachd bith measgachadh math de cheòl is òrain air a thaghadh dhuinn le Iain fhèin, a' toirt a-steach cuid de na guthan 'country' is fheàrr a th'ann.
John Carmichael brings you a warm and lively wind-down listen, at the end of the week. This week John chats to Kyle Carey, singer-songwriter from New Hampshire in the States. Kyle spent most of her youth in Alaska and she first came across Gaelic in Quebec. She then attended the Gaelic college in Skye, Sabhal Mòr Ostaig, where she learnt the language. Kyle workd in the folk, Americana and Gaelic genres and her firs record , Monongah was released in 2011. Her next release is due in springtime. Tonight we will hear Kyle's four favourite music tracks and also hear a variety of music from traditional country and western stars to some of the best contemporary singer songwriters along with Gaelic and Celtic performers.
Last on