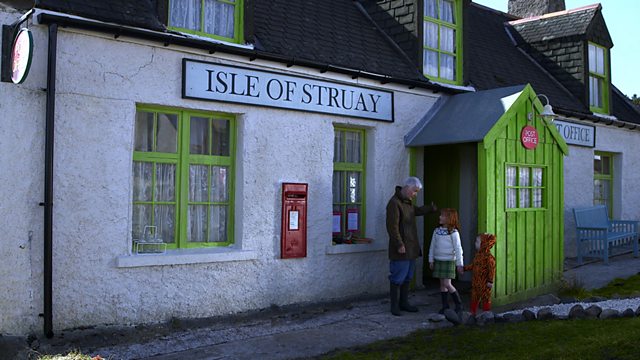 Katie Morag and the Special Delivery
Tha athair agus màthair Ceitidh Mòrag a' falbh gu tìr-mòr airson an leanabh a bhith aca agus tha aice ri coimhead às dèidh a' chat, Fabbydoo. Ach, chan eil sgeul air a' chat aice an-dèidh dhi coimhead as a h-uile àite!
When Katie Morag's parents head off to the mainland to have a new baby, she is left in sole charge of Fabbydoo, the cat. However, after searching for her everywhere, she cannot find her.
Last on