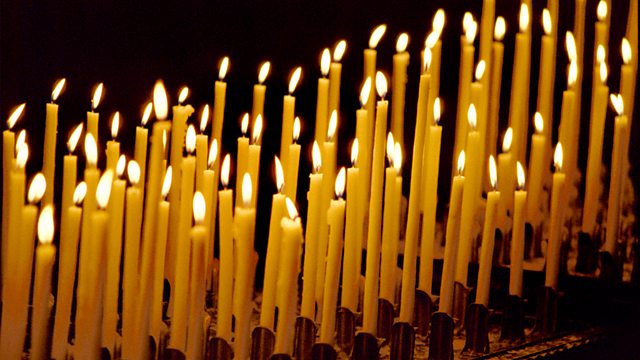 15/02/2014
A spiritual comment and prayer to begin the day with Sister Gemma Simmonds of the Congregation of Jesus.
Last on
Sister Gemma Simmonds CJ
Good morning. On this day in 1971 the British Government launched the new decimal currency across the country. While many shops ran dual pricing to help bewildered customers, there were concerns that the new currency would be rejected on public transport. More urgent worries focused on the continued spending of old fashioned pennies in public lavatories. But in the end people got used to the change and even those of us who do remember thruppences and farthings, ten shilling notes, guineas and half crowns do so with a far-off nostalgia disconnected from present economic reality.
Oscar Wilde famously said that a cynic is someone who knows the price of everything and the value of nothing. He went on to say that a sentimentalist is someone who sees an absurd value in everything, and doesn't know the market price of any single thing. We live in a society where everything seems to come with a price tag. News reports often comment on the price of a house where some crime or tragedy has occurred, as if that in itself made the events better or worse to deal with. We hear about the price of a celebrity's shoes or hairdo or car, rather than about the value of their work, or the personal price they pay for doing it. Learning the true value of what is precious in life isn't about putting a price tag on it, but measuring the connection between giver and receiver, and learning how to be grateful for all we've received.
God our Creator, you are the giver of life and the gift itself. Teach us to value all that is precious in what you have made, and give us hearts that are always thankful. Amen.