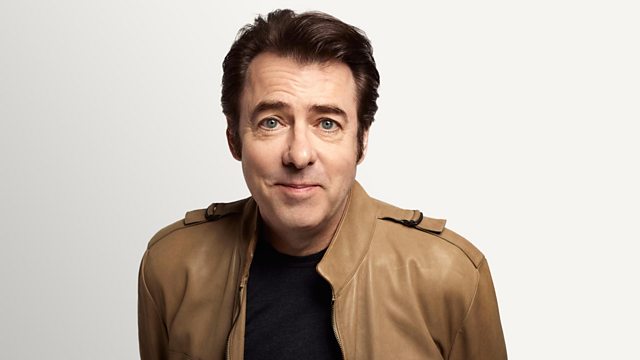 Robert Powell and Abi Morgan
Robert Powell joins Claudia as he takes to the stage to play Poirot and the award-winning Abi Morgan talks about her new play The Mistress Contract. Joaquim Phoenix will also reveal the truth about the ludicrously high-waisted trousers he has to wear in his new film 'Her' plus we'll have a special BAFTA-based movie review as Peter Bradshaw and Robbie Collin look at the likely winners and losers ahead of this weekend's awards.
Last on
Robert Powell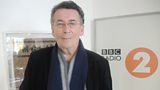 Robert Powell is starring as Poirot in Black Coffee which is at the Regent Theatre in Stoke next week and then touring across the UK until 10th May.
Abi Morgan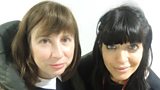 Playwright and screen writer Abi Morgan reveals to Claudia the true story behind her play, The Mistress Contract.
The Mistress Contract by Abi Morgan is on at the Royal Court until 22nd March 2014
Mandy Kirkby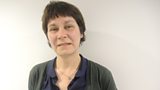 From the private papers of Winston Churchill to the tender notes of an unknown Tommy in the trenches, Love Letters of the Great War brings together some of the most romantic correspondence ever written.
Love Letters Of The Great War, edited by Mandy Kirkby is out now.
Robbie Collin and Xan Brooks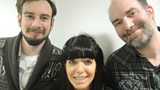 Claudia, Robbie and Xan look ahead at the runners and riders for this years British Academy Film Awards.

Outstanding British Film Category
Gravity
Mandela: Long Walk to Freedom
Philomena
Rush
Saving Mr Banks
The Selfish Giant
Director Category

Steve McQueen: 12 Years a Slave
David O'Russel: American Hustle
Paul Greengrass: Captain Phillips
Alfonso Cuaron: Gravity (Robbie and Xan's winner!)
Martin Scorcese: The Wolf of Wall St.
Leading Actress Category
Amy Adams: American Hustle
Cate Blanchett: Blue Jasmine
Emma Thompson: Saving Mr Banks
Judi Dench: Philomena (Xan's favourite)
Sandra Bullock: Gravity
Leading Actor Category
Bruce Dern: Nebraska (Xan's sentimental favourite)
Chiwetel Ejiofor: 12 Years a Slave (Robbie and Xan's winner!) 
Christian Bale: American Hustle
Leonardo DiCaprio: The Wolf of Wall Street (Robbie's personal favourite)
Tom Hanks: Captain Phillips

Film Category
12 Years a Slave (Robbie and Xan's winner!) 
 American Hustle
Captain Phillips
Gravity
Philomena

You can watch the British Academy Film Awards, hosted by Stephen Fry on BBC1 at 9pm on Sunday night.
Michael Billington's Theatre Review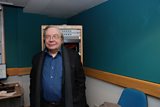 Oh What A Lovely War
A brand-new production by Terry Johnson of a famous Joan Littlewood show from 1963 that counterpointed the songs of the First World War with the grim reality of the carnage.
Oh What A Lovely War runs at the Theatre Royal at London's East 15 until March 15
Happy Days

Although it too dates from the early 1960s, Samuel Beckett's Happy Days is a very  different cup of tea! Beckett's play is a virtual monologue showing a middle- aged woman, Winnie, buried first up to her waist and then her neck in earth. She faces her predicament, however, with extraordinary resilience.
Happy Days is at the Young Vic, London until March 8.
It Just Stopped
Imagine if everything you rely on- your phone, your computer, your whole power system- just stopped functioning. That's the situation in this Australian play by Stephen Sewell which shows a couple of New Yorkers living in Melbourne first having a panic-attack then admitting a couple of strange visitors.

It Just Stopped is at the Orange Tree, Richmond until March 8.

The Hotel Plays
Three short plays by Tennessee Williams are being staged in a famous London hotel.
The Hotel plays are at the Langham Hotel, London until March 8.