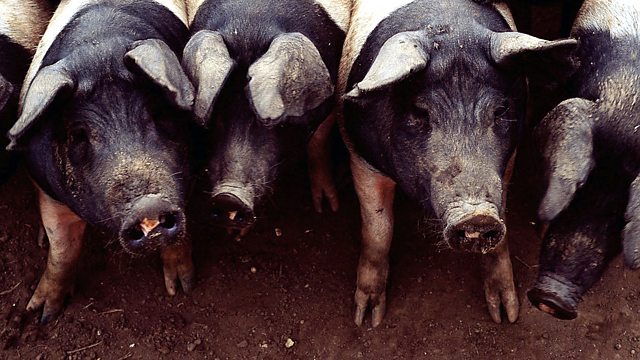 Flooding, Flood relief, Energy expo, Valentine's flowers
A new flood relief fund is being made available to help affected farmers in England recover from weeks underwater. The money, of up to ten million pounds has been promised by the Prime Minister David Cameron. Today, he'll also chair the first meeting of a new flood cabinet committee.
The money will offer grant aid to restore agricultural land and introduce flood prevention measures. It will be open to all farm businesses that need support, but will specifically help those areas worst affected by the current flooding.
Over the last week, we've been speaking to farmers affected by the flooding on the Somerset Levels. James Winslade, who's farm is currently underwater has had to move over five hundred cattle off his land. He told us the money would help his farm recover, but that long-term flood prevention should remain the Government's responsibility.
Meanwhile, as storms continue in Wales, farmers there are calling on the Government to relax rules on spreading slurry and feeding animals in environmentally sensitive areas.
As slurry pits become full and sheds are crowded with newborn lambs, spreading and feeding on waterlogged land could be the only option for farmers. However farming consultants ADAS say this can cause environmental damage and risk penalties to single farm payments.
Lucy Bickerton reports from day one of the energy expo in Telford where farmers have gathered to take a look at the latest solar and wind technology. Despite a cut in the feed-in tariff, she finds many farmers are still keen to invest.
And we hear from the British flower growers in Cornwall who are harvesting freshly cut blooms for Valentine's day.
Presented by Charlotte Smith and produced by Jules Benham.
Last on