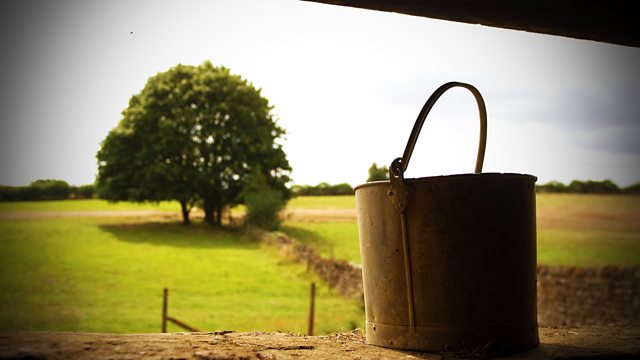 12/02/2014
Ruth and David are hectic with lambing, leaving Jill to entertain Ben as Ruth has to play catch up. With nothing planned for dinner, Jill steps in, allowing Ruth to relax in the bath. Grateful Ruth feels transformed.
Roy helps Tom rescue an escaped sow. Hitching up the trailer, Roy jokes they've got the wedding transport covered. Over a drink, they discuss the wedding. There's so much to it, and a stag do to organise. Tom anticipates it all being an expensive affair. And they need a deposit on a house. Tom thinks he'll have to ask Peggy for an advance on his inheritance. Roy thinks it's worth a go.
David and Ruth invite Jill to come with them to see Pip on Sunday, for her birthday. Josh is being cagey about a possible new girlfriend, Millsy (aka Melissa). Ruth remembers Josh getting "quite friendly" with her at his 16th party.
After Jill's lovely cooking, Ruth falls asleep in the chair. David's busy outside in the lambing shed. The weather's horrible and he won't hear of Jill walking home in it, so invites her to stay over in Pip's room. Jill agrees.
Last on