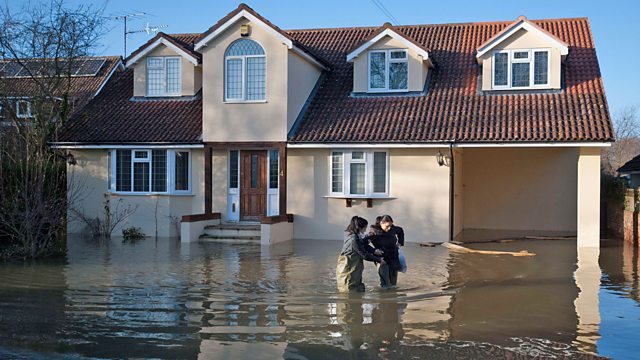 12/02/2014
Morning news and current affairs with James Naughtie and Mishal Husain, including:
0740
George Clooney speaks to the BBC's Will Gompertz about his new film, The Monuments Men.
0750
Millions more people should be put on cholesterol-lowering statin drugs to protect them against heart attacks and strokes, according to draft guidelines for the NHS in England. Professor Mark Baker, director of clinical practice at NICE, and Dr Aseem Malhotra, science director for Action on Sugar, assess.
0810
Parts of the UK are again facing flooding as forecasters warn a further band of stormy weather later could mean the "strongest" winds of the winter. Today's Tom Bateman is at an emergency centre in New Haw; plus Tony Travers from the London School of Economics and Transport Secretary Patrick McLoughlin speak to presenter James Naughtie.
0820
The idea of the 'mental asylum' has been consigned to another age, but did the asylum serve a valuable purpose - at least for some patients? Barbara Taylor, author of The Last Asylum: A Memoir of Madness in our Times, and Dr Peter Carter, chief executive of the Royal College of Nursing, debate.
0837
Aid agencies are hoping to resume the evacuation of civilians from Syria's besieged city of Homs, a day after the operation was suspended. The BBC's Lyse Doucet reports.
Last on