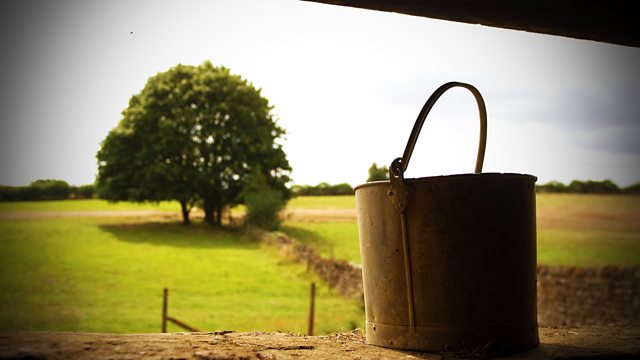 11/02/2014
Jolene confronts Kenton. What's he done with her stage outfits? He assures her he's stored them carefully in the basement store.
Jazzer's impressed by the attractive woman handing out flyers for the Valentine's singles night. A hunk was doing likewise in Borchester, so Jazzer assumes the place will be rocking with talent. He'll be there! Kenton can't believe Jolene's leafleting tactics.
Even though Kenton thinks the Carters are now rich, he tries to persuade Neil to bring Susan on Valentine's Day for the special couples deal.
Kenton asks uncomfortable Neil upstairs for his opinion on appropriate Valentine's music. They're interrupted by Jolene. Surprised to see the two of them listening to smoochy tunes, she reminds Kenton there's a pub to run.
Cheery Susan gives Clarrie a bracelet from St Lucia. Susan waxes lyrical about her trip but eventual notices that Clarrie isn't her usual self. Clarrie admits she's upset Susan didn't tell her, her best friend, about her lottery win. Realising Clarrie's got the wrong end of the stick, Susan asks how much Clarrie thinks she won.
When she realises her mistake, Clarrie laughs and apologies. Susan's determined to make everyone realise it was only £4500. Clarrie's biggest worry was Susan moving somewhere posher. Susan reassures Clarrie that Ambridge is her home. They'd never move away, no matter how much money they had.
Last on