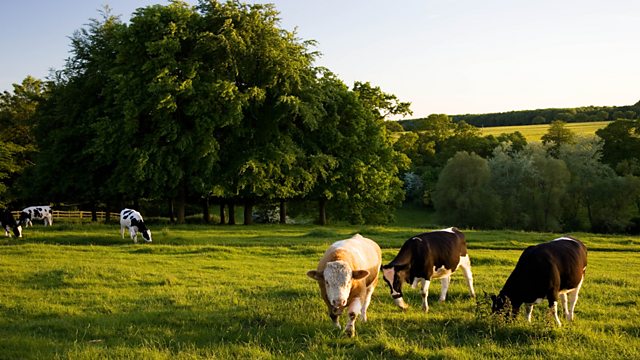 Fishermen, Solar Panels, Fodder Donation
The recent stormy weather has caused problems not only for farmers, but also for the fishing industry. In Cornwall, some fishermen haven't been able to put out to sea for more than a month. We hear what that's meaning for their livelihoods and their future.
Big promises are being made about river dredging at the moment, but for some rivers it can be completely the wrong course of action. Anna Hill reports from the River Tud in Norfolk, where in places dredging has been counter-productive.
Continuing a week of programmes looking at wind and solar power on agricultural land, we hear from a farmer in Suffolk who's powering his production of rape seed oil and his broiler chicken unit using solar panels.
And we have the latest on the aid effort to get fodder to flood-hit farmers on the Somerset Levels.
Presented by Anna Hill and produced by Emma Campbell.
Last on