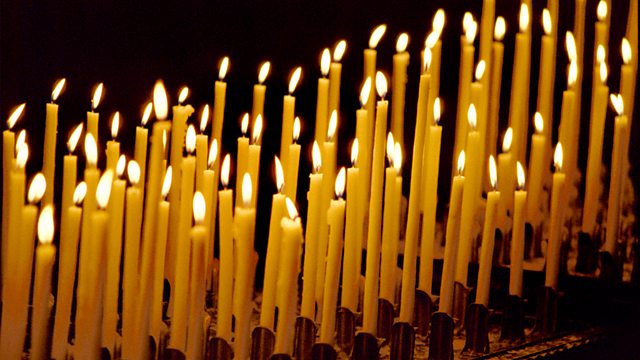 11/02/2014
A spiritual comment and prayer to begin the day with the Rev Dr Lesley Carroll.
Last on
Rev Lesley Carroll
Good morning
Those of us who have never been in prison will find it hard to imagine what it is like to spend every day on someone else's timetable, locked behind a door, a minimum of possessions  - in a system steering its way between having people pay for what they have done and bringing them to a new sense of their own humanity and the humanity of their victims.
Nelson Mandela stepped from prison on this day in 1990. He had spent 27 years with his life organized by others - what he ate, what he read and who he talked to. Those 27 years were years of transformation for Mandela reflected long and hard on how South Africa could change and what it would take for change to happen. He remained a defiant prisoner but as one recent headline put it:<?xml:namespace prefix = o ns = "urn:schemas-microsoft-com:office:office" />
Prison was Mandela's prescription against hate. Solitude and quiet can teach us who we are and where we've come from.
In the silence of our own prisons we may fear the solitude. We may remain defiant in the face of all that imprisons us, from our past or present experiences. But in that space where solitude and quiet reign, however uncomfortab ly, there is the chance to learn who we are and where we've come from. That can make all the difference to who we will be tomorrow and for the rest of our lives. Prisons are not meant to contain us forever. They are meant to be places of transformation born of our unconquerable souls.
Lord help us to know who we are and where we've come from and thank you for our unconquerable souls. Amen