Add music you love and enjoy it with
Bee Gees

You Should Be Dancing

Bee Gees - Their Greatest Hits, Polydor

Grease (Original Movie S/Track), Polydor

Plan B

She Said

(CD Single), Atlantic, 7

The Sundays

Here's Where The Story Ends

The Sundays - Reading Writing & Arith, Parlophone

ZZ Top

Gimme All Your Lovin'

Top Gear 2 - Various Artists, Columbia

Liquid Spirit, Decca, 001

Tamla Motown Gold (Various), Motown

Driving Rock (Various Artists), Global Records & Tapes, 1

Amen Corner

If Paradise Is Half As Nice

Sunny Afternoon - Sound Of The 60's,V, Old Gold

Manfred Mann

Pretty Flamingo

Ages Of Mann, Polygram Tv

Now 1991 - The Millennium Series, Now

Fantastic 80's Disc 2 (Various Artis, Columbia

Pure Heroine, Universal, 6

The Greatest Love (Various Artists), Telstar

(CD Single), 141records/Lava/Atlantic

The Emotions

Best Of My Love

Mellow Madness (Various Artists), Epic

Hitsville USA (CD 4), Hitsville

True Brit (Various Artists), Polygram Tv

(CD Single), Carrack-UK, 001

Elton John

Saturday Night's Alright For Fighting

Elton John Greatest Hits 1970-2002, Mercury

Sweet

Blockbuster

Blockbuster! Sensational 70's (Va), Castle

Sultans Of Swing - Best Of Dire Straits, Vertigo

That's Rock'n'Roll (Various Artists), EMI
Pause for Thought: Leslie Griffiths

From Leslie Griffiths, Methodist Minister:

 

Twenty years ago a new album hit the stores. It was called "The Holy Bible." Its cover was splattered with churchy stuff, - there was one of those three-panelled picture-frames you see on altars. But the panels didn't carry biblical images, just three grossly obese women in ugly self-display. And the group responsible for all this, Welsh boys every one, dared to call itself the Manic Street Preachers. Holy Bible, churchy pictures, preachers – this was my territory – I decided to investigate. I learned about Richey Edwards who'd written most of the lyrics for the songs, and who sadly disappeared, feared dead, the following year. His lyrics were clever and passionate. He dared to look at heavy political and social subjects – racism, anorexia, war, self-mutilation and so much else. Edwards hated, I mean really hated, religion – he saw it as manipulative, obliging believers "to pretend respect for people and institutions [they] think absurd." I heard a number of religious people at the time return the compliment, dismissing the Manics as irresponsible and anti-everything; in a word, losers.

 

I'm a follower of Jesus and I ask myself where he would stand on matters like this. He could be critical of organised religion himself but, far more impressive, he had a rare knack for empathising with people who didn't feel included in society. When Jesus came across people in need – hungry, suffering, unwanted people – he'd feel their plight like a kick in the gut, the pain of his compassion would tear him apart.

 

It's surely time for us, especially us religious people, to stop tut-tutting and finger-wagging -  whether it's a rock group,  playwright or filmmaker. We need to listen harder to what they're saying, feel what they're going through, in the hope that, somehow, one day, we'll find a way to bridge this terrible gap between us who think of ourselves as "respectable society" and those we dismiss as serving little or no useful social purpose. That's what Jesus did. I want to do it too.
BBC Playlister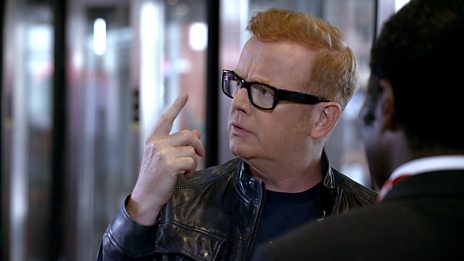 Chris has a song stuck in his head - but what is it? That's why he needs BBC Playlister!
500 WORDS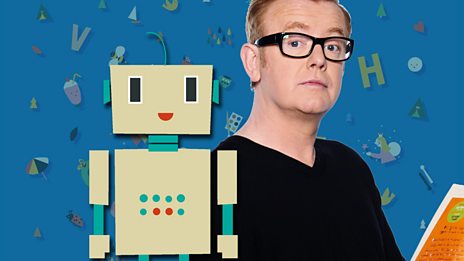 Featuring celebrity videos and top writing tips!
Podcast
Catch up with the latest Breakfast fun with Chris Evans. Hear the best stories and the biggest…