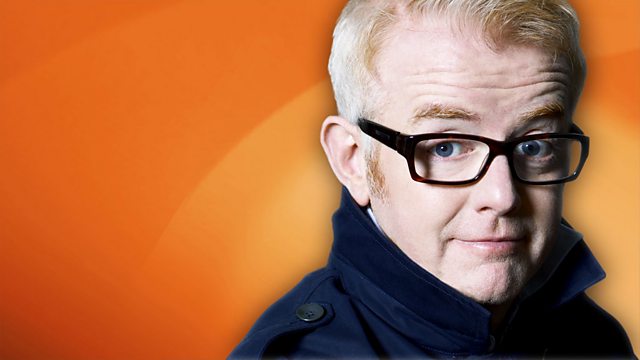 Wiser on the web
We get some knowledge about the net with the marvellous Martha Lane-Fox, who teaches us how to be wiser on the web and make it a safer place to surf as part of National Safer Internet Day. You can find out more, here http://www.bbc.co.uk/webwise/0/
Our mystery guest is a parents dream as she clears up whether a banana before bedtime can help little ones nod off at night; she is the founder of the Children's Sleep Charity, Vicki Dawson.
And we say congrats to Queen for their success in becoming the first UK act to sell six million copies of an individual album, by dedicating our top tenuous to your desperate claims to the fame of six million.
Today's show is dedicated to anyone who has been to a pound store and only bought one thing...
And today's show is entitled: Pleasure in the job puts passion in the work!
Last on
Pause for Thought: Abdul-Rehman Malik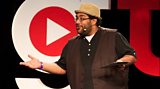 From writer Abdul-Rehman Malik:
Life changing moments rarely announce themselves. Sometimes we are given a heads up, but what can really prepare us for that glance that turns into a romance, the unexpected line of poetry that shakes our certainties or the sudden passing of a loved one?

I was just about to turn 18 when my kid brother – Abdullah – was born. The news, nine months earlier, had taken my sisters and me by surprise. My parents, well into their 40s by then and working harder than ever to weather the crippling recession of the early 90s, saw it as nothing but a blessing.

I was in the fever pitch of selfish adolescence, spending most of my time out of the house, thinking I was going to change the world.

I didn't appreciate till much later that Abdullah grew up surrounded by adults, developing a literacy and intelligence well beyond his years. Once, after watching a documentary on the Titanic when he was 5, he turned our living room into a museum complete with models of the great ship, drawings of icebergs and hand-drawn maps.  He enthusiastically offered us guided tours. I wish I had been more obliging, less impatient.

My brother was born between generations. I think he and my parents would agree, it has at times been a rocky road.
    
"Oh Lord," the Qur'an teaches us to pray, "Grant that our spouses and our children be a joy to our eyes."

Three years ago this month, my son was born – four weeks early and by C-section. As my wife and I waited for the doctors to coax him out into the world, we knew that there were only moments left before our lives changed forever.  As I'm sure you know Chris, nothing could prepare us for the flood of love, joy, blessing and occasional frustration that has followed.  

I know my failures as an older brother have taught me to be a better father.

My kid brother is now a budding filmmaker – impatient to find his place in the world. I do hope, when the time comes, that he's able to pass some of his passion on to my son. I know the experience will enrich them both.
Today's Most Popular Tracks
Most added tracks from this show