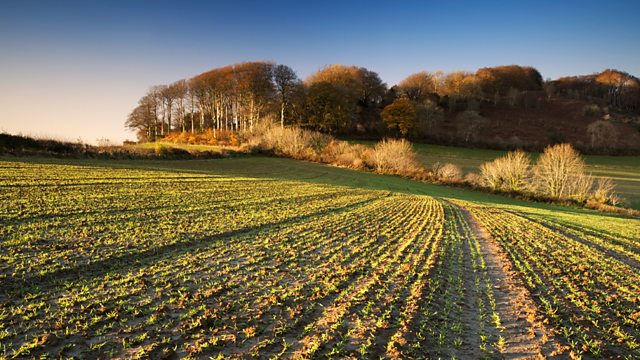 Horse exports, Wind/solar power, Help for flooded farmers
Charlotte Smith hears about a legal loophole which an animal welfare charity claims is allowing horses to be exported for meat. The Tripartide Agreement was set up to allow the free movement of racehorses between Britain, Ireland and France, but the lack of checks has left the system open to abuse. World Horse Welfare believes horses and ponies are being exported from Britain not for sport or as pets, but for meat. Defra has promised to tighten the rules, but a BBC investigation has discovered that it's still being exploited. Diana Hare, editor of Inside Out East, talks through their findings with Charlotte.
We meet an ambitious young man who has set his sights on becoming a farmer. 19-year-old Alex Scourfield found it so difficult to find work, he put himself on Twitter, called himself 'Unemployed Farmer' and offering to go anywhere and do anything - as long as it was on a farm. His boldness paid off as he now has some lambing work in North Wales. Anna Jones meets Alex at home on the Gower Peninsula before he embarks on a new chapter as 'Employed Farmer'.
Charlotte kicks off this week's theme - wind and solar power - by discussing the arguments for and against with Dr Jonathan Scurlock, Chief Advisor on Renewable Energy and Climate Change at the NFU.
And following an amazing response to our report on Friday with James and Jenny Winslade, who had to evacuate their farm on the Somerset Levels, we have details of how you can help. If you're a farmer with food or bedding, or a haulier who could transport it, or you'd simply like to donate some money, please go the NFU website, which has details of all the charities and all the people co-ordinating help: nfuonline.com
Presented by Charlotte Smith and produced in Bristol by Anna Jones.
Last on