Heart n Soul
A Radio 4 Appeal for Heart n Soul presented by Lilly Cook, a Heart n Soul participant and now a Trustee.
Reg Charity:1023467
To Give:
- Freephone 0800 404 8144
- Freepost BBC Radio 4 Appeal, mark the back of the envelope 'Heart n Soul'.
Last on
Heart n Soul
Heart n Soul
is an award winning creative arts company based in London. 
We believe in the power and talents of people with learning disabilities. We provide the creative spaces for disabled and non-disabled artists and participants to come together and develop and share their ideas. Our work is about art, taking part, training and sharing.
We offer a range of opportunities for people to take part, train in a new skill or develop their artistic talents. Artists and participants create work and perform live, recorded or online for as many different people to enjoy as possible.
Our vision is of people with a learning disability living full and equal lives with independence, freedom and pride.
Lizzie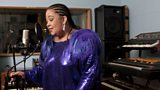 When Lizzie was born, her parents were told she wouldn't walk or talk. Now, a talented singer-songwriter, she performed at the opening ceremony of the London 2012 Paralympic Games alongside Beverley Knight. 
Lizzie is currently working on her second album See Me: "Heart n Soul has had such a positive effect on me, not just as an artist, but as a person. I feel like I'm flying the flag for people with learning disabilities, never give up on your dreams."
Isaac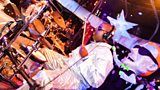 When Isaac first came to Heart n Soul three years ago he was very shy, but in the past 12 months we have seen a real difference. 
His music skills and confidence have greatly increased and he now plays a leading role in two of our music bands: "When I'm at Heart n Soul I feel good. I like playing the drums really well."
Shelley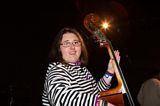 Shelley is a regular participant at Allsorts, our creative arts project for adults with learning disabilities.  She says: "It makes me feel very good coming. I get outside, see my friends, otherwise I'm at home, bored doing nothing at all. It really means a lot."