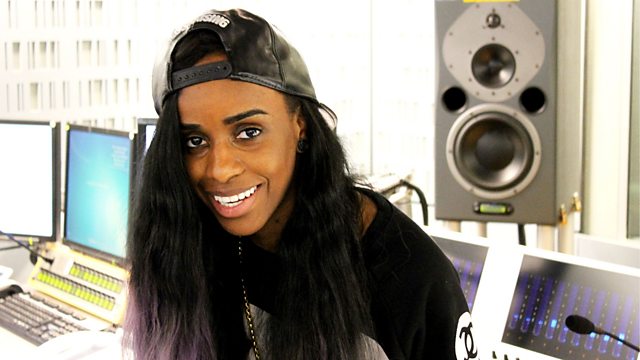 Weekend Woman's Hour: Angel Haze; Sheryl Crow; Women in WW1; Eileen Atkins; Drug addiction; Cancer over 70; Couples in fiction
Listen in pop-out player
World War One and its impact on women. Baroness Shirley Williams, broadcaster Kate Adie, Joanna Bourke, Professor of History at Birkbeck College and cultural historian Professor Maggie Andrews discuss how WW1 changed women's lives.
Author Jojo Moyes and writer Samantha Ellis discuss fictional relationships. Which would survive beyond the last page of a book and which are doomed to fail?
Rapper Angel Haze talks about about her troubled upbringing and how she uses music to help others.
Elizabeth Burton Philips, founder of Drug Fam on how to cope when a member of your family is a drug addict.
Actor Eileen Atkins on performing Shakespeare's greatest female characters.
Sheryl Crow talks about cancer, adopting as a single mother and her latest country music album.
Dr Maureen Baker, Chair of the Royal College of General Practitioners and Baroness Delyth Morgan, Chief Executive of the Breast Cancer Campaign discuss raising awareness of breast cancer in older women.
Highlights from the Woman's Hour week.
Presenters: Jane Garvey and Jenni Murray
Editor: Jane Thurlow
Producer: Rebecca Myatt.
Last on
World War One: Changing Women's Lives
In a special programme earlier ths week, we looked at how the war shaped the lives of a generation of women. While women in their thousands volunteered for war service and the number of women employed went up by more than a million by 1918, what power did women really achieve outside the home and how lasting was it? Jenni Murray was joined by Baroness Shirley Williams on the war's impact on the generation of her mother, Testament of Youth author Vera Brittain; writer and broadcaster Kate Adie; Joanna Bourke, Professor of History at Birkbeck College; and cultural historian Professor Maggie Andrews. We also heard about the work of doctors Flora Murray and Louisa Garrett Anderson who established and ran the only British army hospital - the Endell Street Military Hospital - staffed entirely by women in 1915, treating wounded soldiers.
Fictional couples: Happy Ever After?
J.K Rowling has admitted that the relationship between Hermione and Ron in the Harry Potter series would have ended up in relationship counselling, and wonders whether Ron would really have been able to make Hermione happy.  Were you one of the many readers Rowling suspected felt the same way?  Which fictional couples would survive beyond the last page of a book, and which are doomed to fail?  We talked to author Jojo Moyes and to writer and playwright Samantha Ellis.
Angel Haze
US rapper Angel Haze is an outspoken voice in hip-hop, with her raw personal tales of rape and sexual abuse. She says she rejects labels of race, gender, and sexuality, and often deals with difficult topics in her lyrics, rather than common rap themes of money, drugs, and sex, as she wants to help others by sharing her experiences. Behind all this, she has her own powerful life story to tell - of a tough upbringing, growing up in a 'religious cult', being abused as a child, being banned from listening to music, coming out as "pansexual", and standing out as a fearless female voice in the otherwise male-dominated, often homophobic, world of hip-hop. She was third in last year's BBC Sound Of 2013 Poll, and now her debut album is just out, after she leaked it online against her record label's wishes in a rush to let her fans hear her message. She joined Jane Garvey to tell her about her life and her music.
Dirty Gold by Angel Haze is out now on Island Republic
Women who have lost their partner to drug addiction
Eileen Atkins, Ellen Terry and Shakespeare's Women
Dame Eileen Atkins is currently on stage playing Ellen Terry in the new candlelit Sam Wannamaker Playhouse at the Globe. The play is an exploration of Shakespeare's  female characters, Eileen joined Jenni to talk about the appeal of Shakespeare's women and the challenges of a one woman performance.
Breast Cancer and Women over 70
As part of their Be Clear On Cancer Campaign, Public Health England have just launched a drive to raise awareness amongst older women about the increased risk they face of getting breast cancer. Around 13 500 women over 70 are diagnosed with the disease every year. Jane Garvey was joined by Dr Maureen Baker, Chair of the Royal College of General Practitioners, and by Baroness Dyleth Morgan, Chief Executive of the Breast Cancer Campaign, to talk about why women of this age are more likely to delay going to their GP.
Sheryl Crow
Singer-songwriter Sheryl Crow has enjoyed huge success across her 20 year music career, with hits like All I Wanna Do, and If It Makes You Happy, and winning nine Grammy's along the way. However she's also had to deal with unexpected challenges life has thrown at her - her ill-fated romance with Lance Armstrong, and breast cancer and brain tumour diagnoses - and has happily gone on to adopt two young boys as a single mother. She's made a new home in Nashville with her sons, near where she once grew up, and has now made an album of country music, which she's perhaps aptly titled Feels Like Home. Sheryl Crow joined Jenni Murray to talk about her recent life, how it has inspired her new album, and to play her track Easy, live in the Woman's Hour studio.

Sheryl Crow's new album is Feels Like Home.
Credits
| Role | Contributor |
| --- | --- |
| Presenter | Jane Garvey |
| Presenter | Jenni Murray |
| Interviewed Guest | Shirley Williams |
| Interviewed Guest | Kate Adie |
| Interviewed Guest | Joanna Bourke |
| Interviewed Guest | Maggie Andrews |
| Interviewed Guest | Jojo Moyes |
| Interviewed Guest | Samantha Ellis |
| Interviewed Guest | Angel Haze |
| Interviewed Guest | Elizabeth Burton-Philips |
| Interviewed Guest | Eileen Atkins |
| Interviewed Guest | Maureen Baker |
| Interviewed Guest | Delyth Morgan |
| Producer | Rebecca Myatt |
| Editor | Jane Thurlow |