Golden Pheasant (Chrysolophus pictus)

Webpage courtesy of Chris Knight (rspb-images.com)

The Living World: Golden Pheasant

If you would like to hear more programmes about golden pheasant, you might be intertesed in listening to this programme, which was originally broadcast on Sunday 28th April 2013.

 

Brett Westwood joins Paul Stancliffe of the British Trust for Ornithology in search of wild golden pheasants in the conifer woods of Norfolk. Here, in spite of their bright colours, they are very elusive and behave much as they do in their native China, skulking in dense undergrowth and glimpsed only as they dash across rides.

 
Featured in...
A selection of the British birds that may surprise you.
Tweet of the Day Returns - This Time It's Global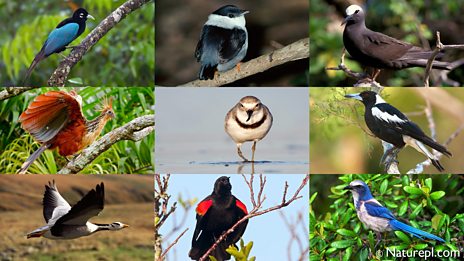 Series producer Andrew Dawes shares his thoughts about Tweet of the Day: World Birds
Podcast
Discover birds through their songs and calls. Each Tweet of the Day begins with a different call or…