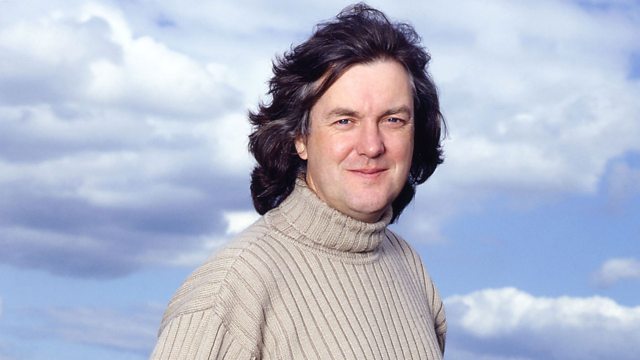 Tuesday - Sarah Walker with James May
Sarah Walker's guest this week is writer and television presenter James May.
9am
A selection of music, including the Essential CD of the Week: Bach - Das wohltemperierte Klavier, Book II, Christophe Rousset (harpsichord), APARTÉ AP070. We also have our daily brainteaser at 9.30.
10am
Artist of the Week: Alfred Brendel.
10.30am
Sarah's guest this week is James May, the writer and TV presenter best known as one of the trio of 'Top Gear' presenters alongside Jeremy Clarkson and Richard Hammond. But there's more to James than his macho image would suggest - not many people know that he studied music at Lancaster University, and is a keen flautist and keyboard player who loves early music, as Sarah Walker will discover this week.
11am
Sarah's Essential Choice:
Mozart
Symphony No. 41 in C, K551 ('Jupiter')
Orchestra Mozart
Claudio Abbado (conductor)
DG.
Last on
Today's Brainteaser Answer - Who's Singing?
Answer: the giant Polyphemus, from Handel's Acis and Galatea.
The music played:
Handel
'I rage, I melt, I burn!... O ruddier than the cherry', from Acis and Galatea   
Christopher Purves (bass)
Arcangelo
Jonathan Cohen (conductor)
HYPERION CDA6784
The BBC Classical Playlist