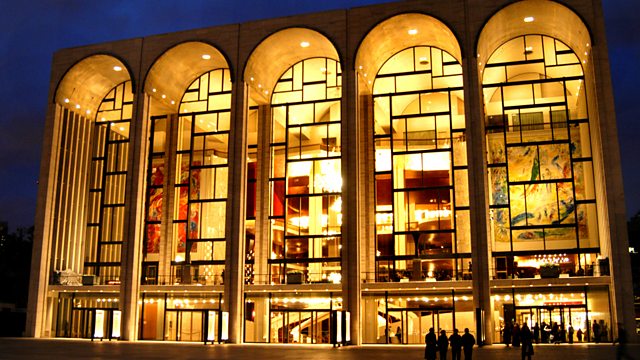 Dvorak: Rusalka
From the New York Metropolitan Opera. The water nymph Rusalka falls in love with a Prince when he comes to swim in her lake. The witch Jezibaba agrees to let her become human, but warns her that if she doesn't find love she will be damned and the man she loves will die. In Dvorak's lyrical opera Renée Fleming reprises one of her signature roles as Rusalka with Piotr Beczala as her doomed Prince.
Presented by Margaret Juntwait and Ira Siff.
Rusalka.....Renée Fleming (Soprano)
Foreign Princess.....Emily Magee (Soprano)
Jezibaba.....Dolora Zajick (Mezzo-soprano)
Prince.....Piotr Beczala (Tenor)
Water Sprite.....John Relyea (Bass)
Kitchen-Boy.....Julie Boulianne (Mezzo-soprano)
Gamekeeper.....Vladimir Chmelo (Cello)
1st Sprite.....Disella Larusdottir (Soprano)
2nd Sprite.....Renee Tatum (Mezzo-soprano)
3rd Sprite.....Maya Lahyani (Mezzo-soprano)
Huntsman.....Alexey Lavrov (Baritone)
New York Metropolitan Opera Chorus and Orchestra
Yannick Nézét-Séguin (Conductor).
Last on