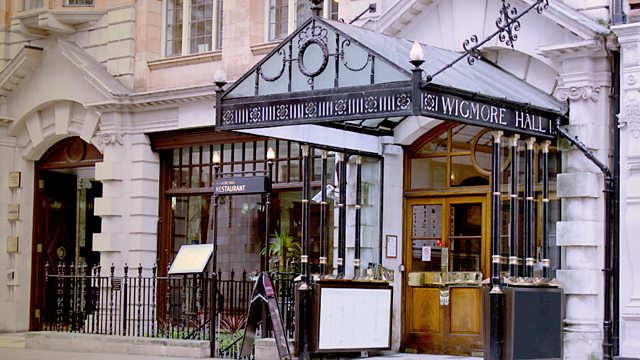 Wigmore Hall: Ehnes Quartet
Live from Wigmore Hall, London.
Ehnes Quartet
Beethoven: String Quartet No 10 in E flat major, Op 74 'Harp'
Suk: Meditation on the old Bohemian hymn 'St Wenceslas', Op 35a
Bartok: String Quartet No 3, Sz 85
Today's concert is part of the first European tour by the quartet established in 2010 by top Canadian violinist James Ehnes, with his colleagues Amy Schwartz Moretti (violin), Richard O'Neill (viola) and Robert deMaine (cello). There's a folk music influence in two twentieth-century pieces from Eastern Europe, by Suk and Bartok. Beethoven's Op. 74 quartet is believed to be a tribute to the man who truly established the string quartet form, Joseph Haydn: Haydn died not long before Beethoven created his work in 1809. Its unusual - and, frankly, pointless - nickname derives from the pizzicato passages in the opening movement.
Presented by Louise Fryer.
Last on