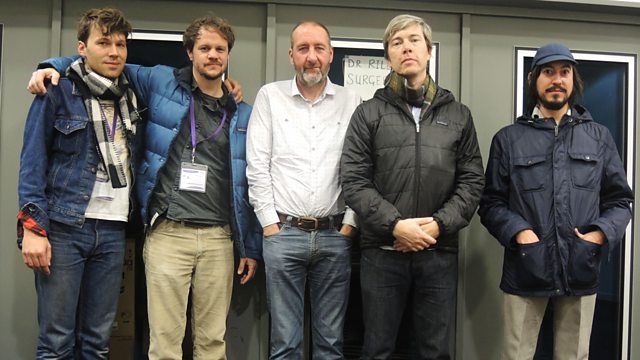 Bill Callahan
Bill Callahan is in session tonight, you know immensely talented chap used to be in Smog? Smog's Cold Blooded Old Times never fails to send shivers down the Riley spine.
The band is Bill on vocals and electric guitar, Matt Kinsey also on electric guitar, Jamie Zurverza on Bass and Adam Jones on Drums.
We've been playing Small Plane off Bill's new album Dream River and It's as you'd expect rather beautiful.
Last on