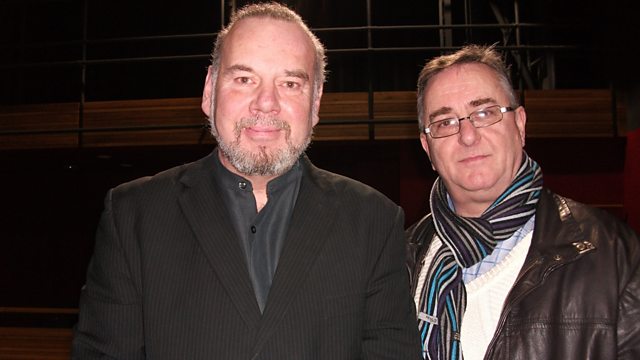 Uncover Ulster-Scots culture, history and language from around the country. bbc.co.uk/ulsterscots.
Last on
On this week's show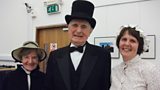 Liam Logan
goes to Strabane for the launch of a new publication about the Ulster Scots in the North West, and meets the book's author,
Seth Linder
.
Entertaining the guests is
Thomas Mellon
(image right), the famous Scotch-Irish banker from Pittsburgh, 'back home' for a visit, and there's a rhyme from the book about two local landmarks in Tyrone.
Eddi Reader
was back in Belfast for a concert to celebrate
Robert Burns
, and Eddi tells Liam why she enjoys singing his songs so much.
Liam Logan and Alex Blair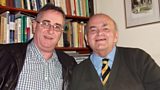 In Ballymoney, Alex Blair is giving a series of talks on the theme of the Planter and the Gael, and Alex shares some thoughts on Ulster speech with Liam.
Kathleen O'Sullivan and Billy Teare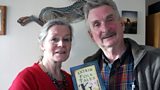 And with another new publication, Billy Teare and Kathleen O'Sullivan tell Liam about their book of Antrim Folk Tales, and perform Kathleen's rhyme about the Mermaid of Portmuck.