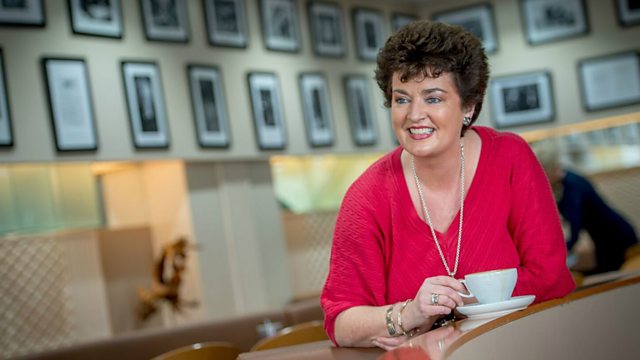 01/02/2014
Anne Marie McAleese with the people, places and stories that make Northern Ireland unique.
Last on
Whitehead Excursion Station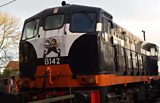 In the early 1900's the railway companies here helped to develop many seaside towns such as Portrush, Bangor and Whitehead.  Anne Marie is taken on a tour of the Whitehead Excursion Station, an exact replica of the original station that was there, with Vice-Chairman of the Railway Preservation Society of Ireland Charles Friel.
Portrush Heritage Group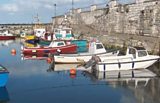 Saints, scholars, daring deeds, fairies, banshees and bogey men all in Portrush.  John McNally is a founding member of the Portrush Heritage Group and he's in our Coleraine Studio with local historian and author Robert Anderson to talk about the culture, history and folklore of one of our beloved seaside towns. 
The Portrush Heritage Group launch is on Wednesday 5th February at the Ramada Hotel at 7.30pm.
The Spirit of Broughshane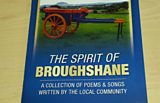 The village of Broughshane in County Antrim is best known for its award-winning gardens, ponds and wildlife and now this unique place is centre stage again with a new book called 'The Spirit of Broughshane'.  Glenwherry woman Renee Houston is responsible for the project gathering poems from the Braid area and she's in the Ballymena studio, along with Broughshane Community Volunteer, Neil Hall. The Spirit of Broughshane is out now and you can get copies from Broughshane House and James McNeills Hardware Shop.
Barazina Youth Choir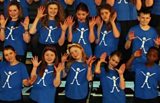 50 young singers from Ballycastle, Portstewart, Ballymena, Stranocum, Dunloy, Glarryford, Kilrea and Garvagh and one passionate woman from Balnamore in County Antrim, make up a choir called Barazina which came into being a couple of years ago. Artistic director, Denise Rosborough talks to reporter Helen Mark at the rehearsals ahead of their concert in Portstewart. 
The concert is at 7.30pm at Portstewart Baptist Church and tickets are available from RH Gaults, Church Street Ballymoney, Faith Mission Bookshop and Causeway School of Music both in Railway Road, Coleraine.
Murlough Bay, Dundrum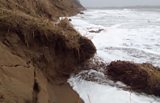 National Trust Coastal Officer, David Thompson, is live from Murlough Bay, Co. Down, one of Ireland's oldest, most spectacular sand dune systems, which has taken a severe hit due to the recent storms losing around 30 feet of coastlines.  On Saturday 1st February David is leading a Wild about Wildlife event at  Murlough National Nature Reserve at 10.30am- wildflowers and waders galore.
World Wetlands Day 2014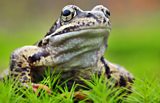 This Sunday is World Wetlands Day and Castle Espie in Comber, one of the best areas of wetland in Northern Ireland, is celebrating with a weekend of events. Learning Manager at the Wildfowl and Wetlands Trust, John McCullough, is on the phone to tell us the 6 reasons for wetlands.  Self-educated naturalist Karl Hamilton will be at the weekend with some amphibious and aquatic animals, and he joins Anne Marie in studio with a little guest.