Reece Shearsmith

The League of Gentlemen and Psychoville's Reece Shearsmith discusses his new TV series – co-written with Steve Pemberton. Inside No. 9 tells darkly comic stories from six separate settings, with guests including Gemma Arterton and Dennis Lawson. Shearsmith talks about casting himself, plotting surreal twists and fulfilling his ambition of creating a silent episode.

Anita Elberse

Harvard business professor, Anita Elberse, joins Mark to discuss her book, Blockbusters: Why Big Hits – And Big Risks – Are The Future Of The Entertainment Business an economic scrutiny of the entertainment business.

David Hockney: Printmaker


To mark the 60th anniversary of his first print, the Dulwich Picture Gallery is holding an exhibition of David Hockney's printmaking. Richard Cork reviews. 

Kid Acne

Graffiti in public places may be in decline as artists who would have spray painted in the street move into art galleries.  Kid Acne, a former Graffiti artist who now works in design and print making, discusses why CCTV, the threat of a custodial sentence and the fact that aspiring artists can find a bigger audience for their work online may have led to less graffiti.



Credits
Presenter

Mark Lawson
Interviewed Guest

Reece Shearsmith
Interviewed Guest

Richard Cork
Interviewed Guest

Anita Elberse
Interviewed Guest

Kid Acne
Producer

Gabriella Meade
Front Row's Cultural Exchange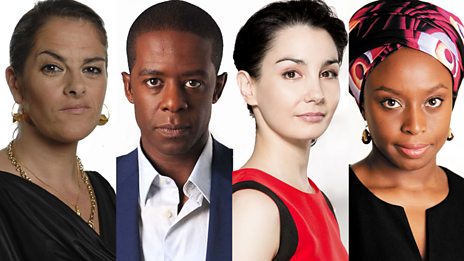 Seventy-five leading creative minds choose a favourite cultural work.