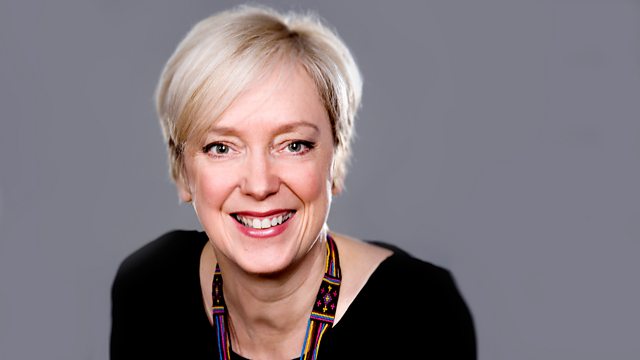 07/02/2014
It's 100 years to the day since Charlie Chaplin's most iconic character, the Little Tramp, first appeared on screen. And now Chaplin's biographer, David Robinson, has unearthed a previously unpublished novel that Chaplin wrote. David and Bryony Dickson of the British Film Institute join Janice to discuss Chaplin-the-novelist and his immense legacy in cinema.
M.A.D. are a new boyband who have been dubbed a 'social media sensation'. Their online popularity made sure their first single, Toyboy, got into the Top 40 without any traditional promotion or airplay. They'll be playing live in the Culture Studio.
Jill Halfpenny will tell us about working with Danny Boyle in her latest role as a riot control officer in Channel 4's police satire, Babylon.
Helga Paris is a photographer whose work challenges our preconceptions about what life was like behind the Iron Curtain in East Berlin. Her first major UK exhibition is opening on Saturday in Glasgow. Art historian Debbie Lewer has seen the exhibition and tells us what makes Paris' work so special.
On Monday the all-conquering musical, Buddy: The Buddy Holly Story, is coming to Edinburgh. Director Matt Salisbury and stars Glen Joseph and Vivienne Smith join us to discuss Buddy's music, his legacy, and what it's like filling those famous shoes.
And this week's Comedy Monologue, Only the Lonely, features Janey Godley as Glasgow pensioner Mrs. Beattie, reflecting on the search for love and companionship amongst the over sixties.
All that and some great music.
Last on