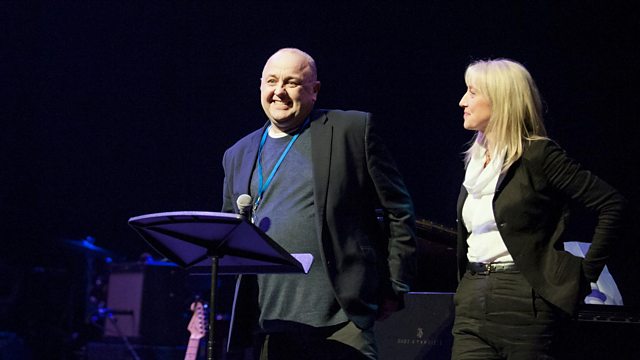 Caring for Carers: The Concert
Tommy Whitelaw lived the high life as road manager on world tours for rock bands but it all stopped when his mum Joan became ill with dementia. Whilst caring for his mum, Tommy started campaigning to raise awareness of the struggles family members face in caring for their loved ones.
It's Tommy's dream to put on a concert with a specially invited audience of carers to thank them and celebrate the wonderful part they play in our society.
The date is 20th January. The venue is the Glasgow Royal Concert Hall. It's all part of Celtic Connections. Now he just needs some bands to sign up, and someone to pay for the canapes.
Will he succeed? Cathy Macdonald finds out.