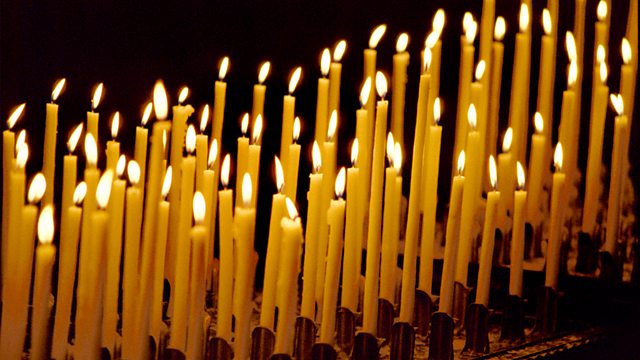 08/02/2014
A spiritual comment and prayer to begin the day with the Rev Dr Lesley Carroll.
Last on
Rev Lesley Carroll
Good morning.
Names matter. Most of us like to be called by our name. We don't like to mixed up with someone else and we don't like it when people what we're called. Our names help identify us, where we come from, with whom we belong. We can find ourselves more than a little embarrassed when we can't remember someone else's name.
Nicknames now are different from our proper names. They have a different function. Sometimes nicknames let other people in on something about us, or our character. Sometimes nicknames are related to what we do in life. US President Andrew Johnson's nickname was "The Tennessee Tailor' because he was a tailor before he was a President. Nicknames can be ironic or funny or refer to our likes and dislikes. Unfortunately nicknames are sometimes designed to keep us in our place or to bully us. Nicknames can be used to our faces or they can be used behind our backs as was the case with Al Capone and his nickname 'Scarface'. No one dared call him that to his face. Names do matter in all sorts of ways.
On this day in 1960, the anniversary of her proclamation,  eight years earlier,  Queen Elizabeth II issued an Order-in-Council. The Order stated that she and her family would be known as the House of Windsor, and that her descendants would take the name "Mountbatten-Windsor". The lineage was identified as the House of Windsor and all descendants were bound together with one name.
In the family of God we share one name, one place of belonging, one community of faith. We are one household, our lineage identified.<?xml:namespace prefix = o ns = "urn:schemas-microsoft-com:office:office" />
Lord, when there are differences and disputes in the family of God, may we  remember we are one household and help us to overcome the things that divide us and to love one another as you have loved us.
Amen