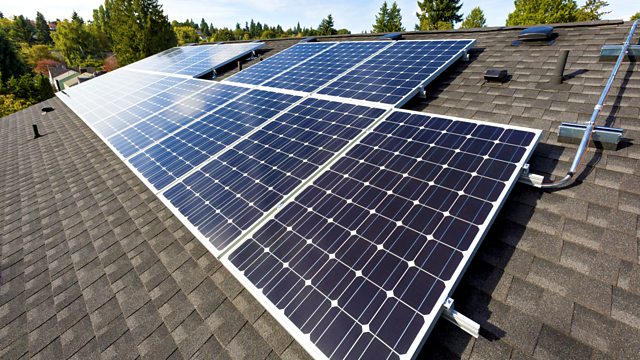 Solar panels as a retirement investment
Listen in pop-out player
The energy minister, Greg Barker, has suggested that installing solar panels on your home could be a good way to invest for your retirement. He believes they could deliver a better return than a traditional pension. But what are the risks, and what are the best predictions for the long term return on your investment?
Most people know they should switch off the data signal on their mobile phone to avoid big bills when going abroad, but after receiving a £250 pound bill, one You & Yours listener has been told to switch off his 3G every time he goes into his own house.
What are the implications for consumers if Scotland were to become independent? There have been many claims and counter claims during the referendum debate. But are any of these predictions a useful guide to voters?
A disability charity claims that nine out of 10 disabled people feel discriminated against when they buy tickets to watch live music, because the booking systems are so inaccessible. We hear the challenges faced by disabled concert-goers, and how the industry plans to improve access.
Sales of alcohol are falling in the UK, but an exception is sparkling wine. We explore the British passion for bubbly.
Producer: Jonathan Hallewell
Presenter: Peter White.
Last on