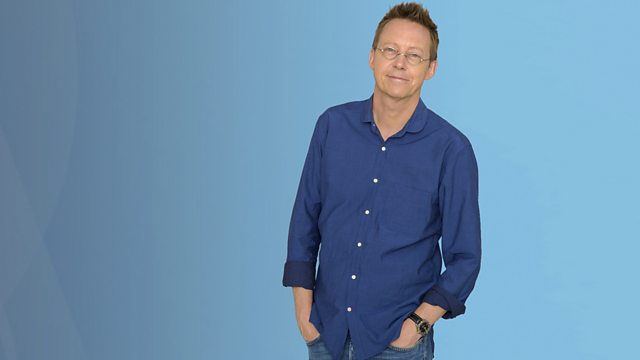 Foodie Thursday with Nigel Barden!
Simon is joined by resident chef Nigel Barden for a yummy Foodie Thursday to feast your ears with! There's sports news with Matt, money with Rebecca, and the latest travel updates from Sally Traffic. Plus mighty fine music and another hilarious listener confession - but will the gang, or you, forgive?
Last on
Steamed Maple, Lemon and Blackberry Pudding
Steamed Maple, Lemon and Blackberry Pudding
by Fred Smith from Movember's Cook Like a Man (Boxtree)<?xml:namespace prefix = o ns = "urn:schemas-microsoft-com:office:office" />
Serves 6
Cooking Time 45 mins
Prep Time 15 mins
Ingredients
300g butter
300g sugar
6 large free-range eggs
300g self-raising flour
75g stem ginger
Zest of 2 large lemons
Maple syrup (1 generous dash per mould)
1 punnet of blackberries (or minimum 24 blackberries)
Double cream to serve
Eqpt. 6 dariole moulds (small metal cups) or deep ramekin dishes.
Method
1.
Preheat the oven to 180C/gas mark 4.
2.
Cream the butter & sugar in a mixing bowl.
3.
Then add the eggs, one at a time, followed by the flour, ginger & lemon zest, until you have a thick batter.
4.
Put to one side.
5.
Place a generous dash of maple syrup & 3-4 blackberries in the bottom of 6 greased dariole moulds (or similar).
6.
Spoon the batter over the blackberries until the moulds are two-thirds full.
7.
Loosely cover the moulds with tin foil & place in a roasting tray.
8.
Pour hot water into the tray so that it comes halfway up the moulds.
9.
Bake for 45 mins.
10.
To serve, remove the puddings from their moulds by inverting on a plate & pour over the double cream.
Nigel's Top Tips
It's crucial to grease your moulds well (I used butter), to help them come out.
I experimented with raspberries & halved cherries.  Chopped plums might work but blanch them halved first.
Today's Most Popular Tracks
Most added tracks from this show