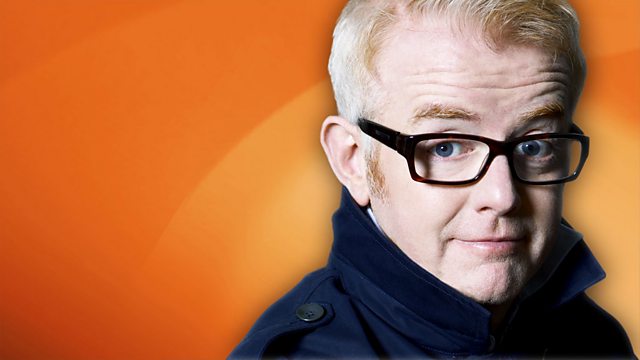 Rock 'n' Roll Recycling
We learn what speed bounce is when Little Louisa lets us in on her terrific time taking part in her Athletics District Finals for the very first time...
With only 3 more story-writing weeks to go in our 500 words competition, we speak to 2 people from the awesome army of teachers and librarians helping us judge each one that comes through...
Our Mystery guest is melody man Tim English, who calls in from New York to tell us all about sampling sounds and Rock 'n' Roll recycling...
And, our Top Tenuous takes us to your desperate claims to dinosaurs after Jeremy Paxman and Bob Crow's debate on Newsnight...
Today's show is dedicated to anyone who's thinking about tinkering to move on a bit in life...
And today's show is entitled: that's often the wisest way from bread today, to jam tomorrow!
Last on
Pause for Thought: Ann Easter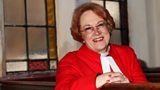 From Canon Ann Easter, Chief Executive of a Charity and Chaplain to the Queen:
Last week I was the face of Jesus…. Let me explain!
I was at a fantastic service to celebrate the centenary of my diocese  - the Diocese of Chelmsford in Essex. On the way into the Cathedral, each of us had our photos taken. There were great hymns and a wonderful sermon from our Bishop Stephen; then, at the end of the service, we were asked to turn and look at an icon of the face of Jesus, projected onto the back wall of the Cathedral, and that picture was made up of the photos of all of our faces. It was breathtaking! and I felt incredibly moved to think that my picture was up there with all the others in Jesus' face. Wow!
But, later in the week, I was at a meeting of charity chief executives and one of my colleagues told us that an on-line directory of churches and faith groups that they run had been hacked, and a virus had been put on each one of the 400 pages, which meant that, when someone clicked on that page, a lewd picture came up. Now money and time which the charity can ill afford will have to be used to remove the virus and make the website useful again. What a terrible waste! The person who was clever enough to do that could have been finding a cure for the common cold or anything, other than spoiling someone else's efforts.
The Jews have the idea that, one day, we will be face to face with God and God will ask  'What have you done with the gifts that I gave you?'. Technology's one of those gifts and it can be used to inspire as it did in the cathedral, and to bring light and love into this world just as it can be used to degrade and bully;
What will we do today with the gifts God has given us?