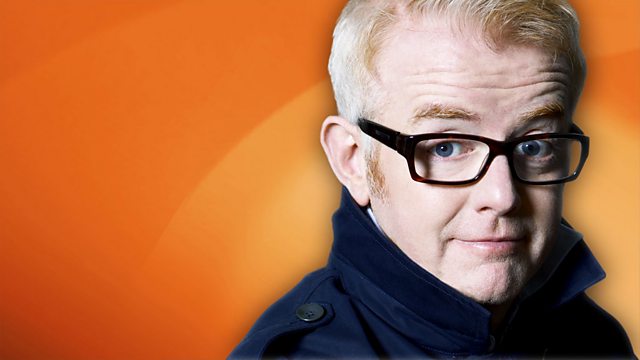 Yummy Yorkshires
Little Toby tells us about his amazing aquarium experience swimming with sharks for the very first time...
We explore the wonders of water and how to add glamour to your glass with the man behind a book about teas, smoothies and cocktails...it's Gurpareet Bains!
Our mystery guest is Film fanatic James King who helps us with what to watch when planning a movie night...plus, he pays tribute to Philip Seymour Hoffman.
And, Saturday Kitchen star James Martin teaches us the best bit about making yummy Yorkshire puds ...
Today' show is dedicated to James Martin who wowed the watching world with his Mountainous Yorkshire Puds on telly on Saturday morning...
And today's show is entitled, you can judge a living by what a person's got, you can judge a life by what a person gives!
Last on
Pause for Thought: Brian D'Arcy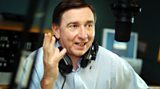 From Father Brian D'Arcy a Catholic Passionist priest:
I spend a lot of time in hospitals ministering to those who are ill. In the past year, however, I've been hospitalised myself on three different occasions. Life catches up on us all.
I'm not complaining though. I feel lucky in fact – for two reasons. I needed treatment and I was glad to get it.
It amazes me how much more I learned as a patient than as a chaplain. I discovered, for example, that a minor operation is when they do surgery on someone else. For the patient themselves, there is no such thing as a minor operation. I planned on being out of hospital within 24 hours but had to stay 12 days. As they say: man proposes and God disposes.
It goes without saying that from the hospital bed I gained a whole new respect for the medical profession. Nurses are special people. Not only do they take care of the sick and the suffering but the really good ones can heal an entire ward through the warmth of their personality, compassion and good humour.
Nursing assistants, cleaners and tea-makers are all vital parts of a caring team, making it possible for doctors and consultants to focus on their particular skills. It requires a whole community of gifted people to put a sick person back on their feet. The miracle is that it happens all day every day throughout the world, in those countries lucky enough to have a good health service like we do.
So what have I learned?  A lot really. In the silence of the night sincere prayer helped me endure the pain - faith and medicine are a powerful combination.
It's part of life to be sick sometimes. Good health is a blessing and I shouldn't take it for granted. Actually, God expects me to listen to my body and makes me responsible for my own health.
Most of all, I must learn to take life more calmly - the best cure for a disturbed body is a quiet mind.