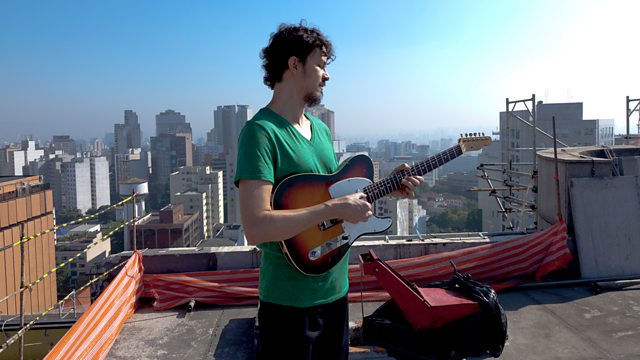 Siba in Session
Lopa Kothari with tracks from across the globe, a studio session with Brazilian artist Siba and part two of 'Commonwealth Connections', featuring musicians from around the Commonwealth.
SESSION: Described as "one of the mavericks of the local music scene", Siba has redefined contemporary Brazilian roots music with his folk orchestra Siba e a Fuloresta. He released his latest album in September, hailed by local critics as one of last year's best, mixing North-Eastern Brazilian rhythms, rock 'n' roll and romantic Brazilian 'brega' music with African influences such as 70s Senegalese guitar music and Congotronics - flavours very much explored in our exclusive studio session.
'Commonwealth Connections' is a new BBC Radio 3 landmark 26-part weekly series leading up to the Commonwealth Games in July, featuring music from each of the 53 member states, reflecting the range of music and culture across the whole organisation.
MUSIC FEATURE: Canada - A Postcard from the Atlantic island of Newfoundland
A lively music session recorded in St. John's, Newfoundland's capital city, featuring legendary button accordionist Frank Maher, singer and collector of folk songs, Jean Hewson, the respected fiddler and academic Christina Smith plus other local musicians including bodhran player Rick West and fiddler Tony O'Brien. We hear how generations of musicians have found inspiration from their landscape, their fishing traditions and island life.
HERITAGE TRACK: Lesotho
Mosito Lehata, 100 and 200 metre sprinter, is the fastest man in Lesotho and is the current holder of the country's record for the 100 metres. Mosito's chosen artist is Lesotho saxophonist Bhudaza with the track "Tjontjobina" from his album "Bo-Mapefane".
Last on