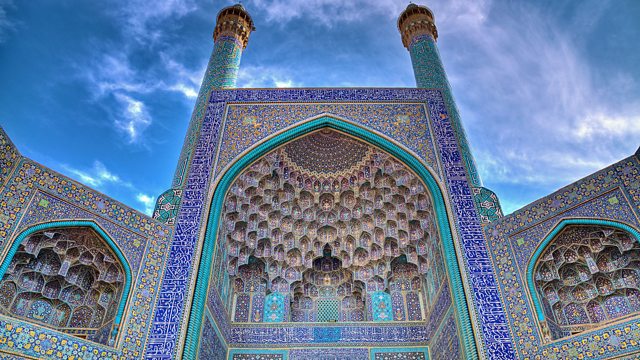 Listen in pop-out player
Radio 3 continues its series of portraits of some of the more remarkable figures and events from the Islamic Golden Age - an era which saw huge changes in empires, medicine, architectural achievements and philosophical thought. In this evening's essay, Professor James Montgomery sheds light on the scholar al-Biruni. An exceptionally gifted mathematician, he devoted much of his life to astronomy and chronometry in an effort to measure, capture and contain time. He lived a long life devoted to scholarship and wrote more than 140 books which influenced intellectual thought of the period and beyond.
Producer: Sarah Taylor.
Last on