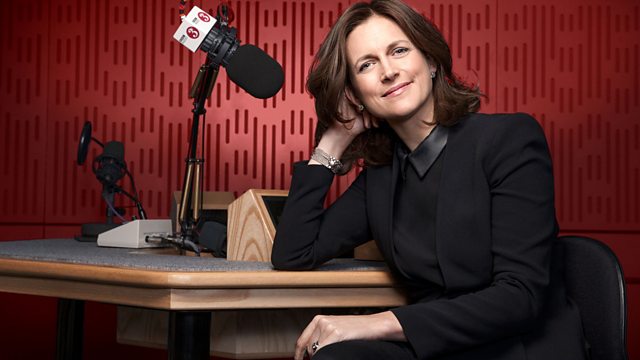 Lully - Phaeton
Katie Derham presents Lully's Phaëton.
What do you give the Sun King who has everything? Flattery, of course! Jean-Baptiste Lully wasn't Louis XIV's favourite composer for nothing and tried-and-trusted egregious sycophancy is the starting point for his opera 'Phaëton'. You might think that the tale from Ovid (including the inevitable love problems of the gods) with its 'pride comes before a fall' theme was a risky one to put before the king. But rest assured: the composer with the XIV Factor knew the myth's message of 'don't mess with the Sun' would have been lost on no one in the 1683 audience.
Of course, there's more to 'Phaëton' than fulsome puffery and, over three centuries later, the power of some of Lully's greatest music still impresses. The great chaconne that ends Act 2 and the fourth Act's depiction of the Sun's kingdom are just two of many memorable moments brought to life here by one of the leading Lully interpreters of our time, Christophe Rousset who leads a specialist ensemble and cast. Recorded live at the Lausanne Bach Festival. Plus, from 3.30 pm, more from the Orchestre de la Suisse Romande.
Lully: Phaëton (Prologue and Acts 1 & 2)
Phaëton ..... Emiliano Gonzalez Toro (tenor)
Clymène .... Ingrid Perruche (soprano)
Théone, A.strée ..... Isabelle Druet, (mezzo)
Libie ..... Gaëlle Arquez (mezzo)
Epaphus ..... Andrew Foster-Williams (bass-baritone)
Mérops, Automne, Jupiter ..... Frédéric Caton (bass)
Protée, Saturne ..... Benoît Arnould (baritone)
Triton, Le Soleil, La Déesse de la Terre ..... Cyril Auvity (tenor)
Une heure, Une bergère egyptienne ..... Virginie Thomas (soprano)
Namur Chamber Chorus
Les Talens Lyriques
Christophe Rousset, conductor
(Acts 3, 4 and 5 tomorrow from 2.00 pm)
3.30 pm
Chabrier: Gwendoline (Overture)
Orchestre de la Suisse Romande
Neeme Järvi (conductor)
Poulenc: Concerto for Two Pianos in D minor
Martha Argerich & Nelson Goerner (pianos)
Orchestre de la Suisse Romande
Alejo Pérz (conductor)
4.05 pm
Richard Strauss: Suite (Der Rosenkavalier, Op 59)
Orchestre de la Suisse Romande
Kazuki Yamada (conductor).
Last on