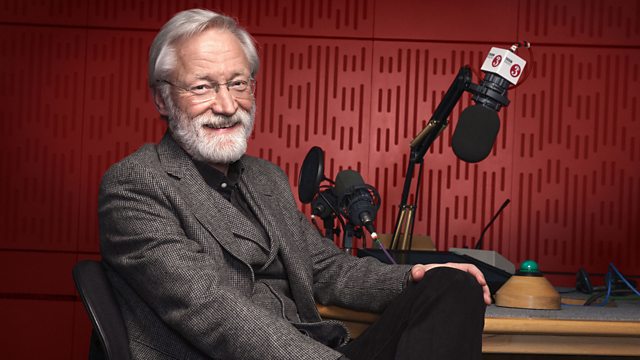 Taneyev Succeeds Tchaikovsky
He was a brilliant pianist, a distinctive composer, a theorist and eminent teacher, and dubbed by Tchaikovsky as the Russian Bach. Donald Macleod, with Dr Anastasia Belina-Johnson, explores the life and music of Sergei Ivanovich Taneyev.
Taneyev has unfortunately often been remembered as a dry and academic composer, but many of his works, such as the Scherzo from his String Trio in D major, dispel that view. Taneyev as a youthful graduate from the Moscow Conservatoire, travelled Europe with Nickolai Rubinstein. Once he returned to Russia, he made a plan to study more Mozart and also Wagner, although his Symphony No 2, shows more influences from his former teacher and friend Tchaikovsky.
It was Tchaikovsky who suggested that Taneyev should succeed him as professor of counterpoint at the Moscow Conservatoire in 1878. It was a post he would keep for nearly thirty years, and was regarded as the institutions "finest adornment". He made his debut as a composer with his Cantata for the unveiling of a Pushkin memorial, but it was his next large choral work John of Damascus, which demonstrates Taneyev's interest in early choral counterpoint.
String Trio in D major (2nd mvt)
Leopold String Trio
Venice at Night, Op 9 No 1
Anthony Rolfe Johnson, tenor
Graham Johnson, piano
Hugo D'Alton, mandolin
Symphony No 2 in B flat major (3rd mvt)
Russian State Symphony Orchestra
Valeri Polyansky, conductor
Cantata on Pushkin's Exegi Monumentum
Novosibirsk Academic Philharmonic Chamber Choir
Novosibirsk Academic Symphony Orchestra
Thomas Sanderling, conductor
John of Damascus Op 1
Russian State Symphonic Cappella
Russian State Symphonic Orchestra
Valeri Polyansky, conductor
Producer: Luke Whitlock.
Last on