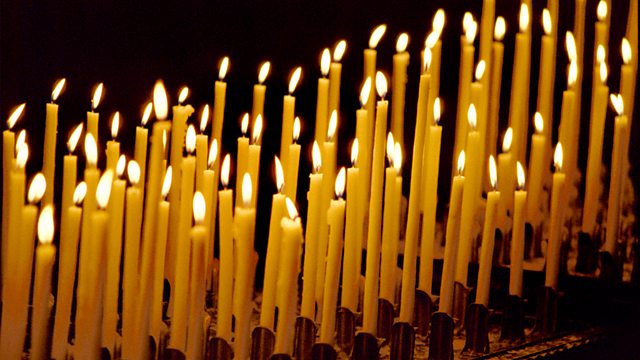 07/02/2014
A spiritual comment and prayer to begin the day with the Rev'd Sharon Grenham-Toze.
Last on
The Reverend Sharon Grenham Toze
Good morning
In my role as the leader of a multi-faith prison chaplaincy team, encouraging co-operation between the ministers and followers of different faiths is a daily priority. All the major faiths have their own distinct acts of worship. Each has its own prayer meetings and classes. But when it comes to pastoral care for prisoners, all the faith chaplains are there to look after whoever needs them at the time. So although I'm a Christian priest, when I'm the duty chaplain for the day I might find myself listening to, and trying to help, a Muslim prisoner, or a Sikh or a Buddhist, and the same is true for my colleagues of any faith.
On the whole it works remarkably well. No-one is trying to 'poach' followers, nor to score theological 'points', but we are trying to follow the common principle of 'Love God and Love your Neighbour.' And this is the central theme of the UN's World Interfaith Harmony Week, marked each year during the first week in February.
There will always be major differences between faiths, and sometimes those differences lead to conflict, occasionally extreme acts of harm and destruction. But in the 10 years since I started working in prisons I've learned so much by a lot of listening, observing, asking and responding. One way to do this is 'Scriptural Reasoning', pioneered by the University of Cambridge, where we share and explain stories from our holy books. We compare and contrast, describe and discuss. It's easy to do and doesn't have to be a scholarly exercise, and often we find ourselves surprised by the common ground we share.
Holy God, Creator of all, forgive us the hatred and division we set loose in the name of religion. Help us to treat people of all faiths and none with honour, remembering that how we treat others is the clearest marker of our regard for you. Amen.