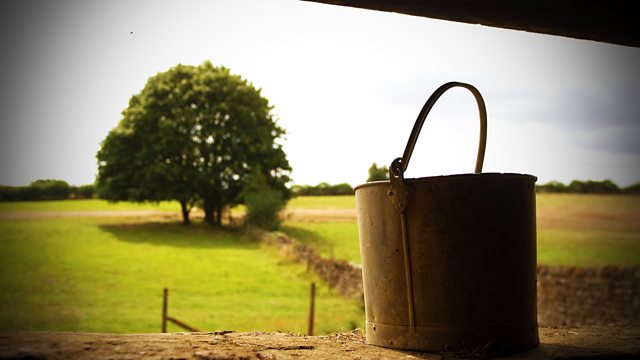 06/02/2014
Jolene reminds Kenton to unblock a drain. Kenton's horrified to see Jolene's flyers for Singles' Night at The Bull. Jolene's happy though to put on both her event and Kenton's romantic Valentine dinners - they can manage a floor each.
Jill feels embarrassed for disturbing Ruth and David in the middle of the night when she heard noises. Kenton says to call him if she's ever worried, but Jill says she'll be fine.
Peggy and Jill sort through Jack's clothes. Peggy's surprised that Tony feels effectively disinherited. Peggy thought she was doing what's best for the future of the farm.
With Rob away for the day, Helen persuades Kirsty to come over to the Cottage, where they look at dresses online over a bottle of wine. They find a designer with a shop in Felpersham and agree to visit on Monday. Helen accepts it will take time for Kirsty to warm to Rob. She asks Kirsty to support her though -Rob makes her feel safe. Kirsty wonders if it feels weird being in his marital home and sleeping in his bed.
Helen's disappointed when Rob has to check into a hotel and stay over after his long meeting. It's late, they've just finished and he can't face the drive home...
Last on